"The Last Ring Home, A POW's Lasting Legacy of Courage, Love, and Honor in World War II"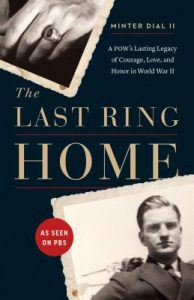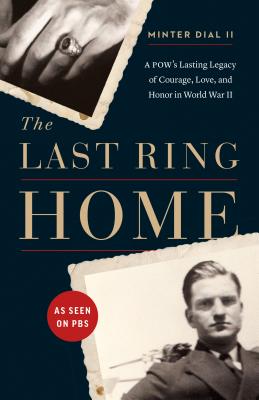 The Last Ring Home, which is both a documentary film and biographical book, is the story of Lt Minter Dial's Annapolis Naval Academy ring, that miraculously made its way home 17 years after he was killed as a POW of the Japanese in WWII. The Last Ring Home is a tribute to Lt Dial, the producer's grandfather, and all members of the Greatest Generation. It is also a journey of self-discovery, having an impact on the filmmaker, his wider family and many other people in its wake. This story, which took over 25 years of research, illustrates the importance of serendipity and the role of good and bad luck in piecing together a personal history of someone who died 70 years ago. The Last Ring Home is to inspire everyone to uncover their own personal history, to keep a foot in their past and the other in the future, and to be thankful for the tremendous present in which we live, thanks to the sacrifices of the those who fought in WWII.
For more about the book, The Last Ring Home, click here.
For more about the film, including links, photos and reviews.
Award Winner:The Last Ring Home won the Book Excellence Award 2018 in the category of Biography.
Reviews
"a tragic and remarkable tale… It's a superb example of how committing to a story doesn't just engage audiences, it changes the storyteller themselves." — LINKEDIN SOPHISTICATED MARKETER, October 2018 (full review here)

"An unforgettable saga of determination, strength, sacrifice, and love set against the background of unspeakable horrors during World War II in the Pacific Ocean Theater." — GILBERT KING, author of the Pulitzer Prize-winning, Devil in the Grove

"A moving tribute…and a masterful account of PoW experiences in the Pacific." — THE LADY, UK (full review here)

"…a compelling story, with more than a few devastating twists." — HISTORY OF WAR, UK (full review here)
Read reviews in the Guestbook | Amazon| Goodreads