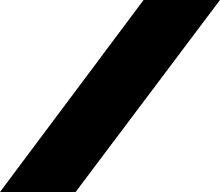 Following only a couple days after posting a comment on old-fashioned marketing (starting with your ABCs), I came across an article in the Daily Telegraph (Tuesday May 22, page 29) entitled "Is your name to blame for your life?" The article featured an online study of...
I remember in my entrepreneurial days thinking that it was a good idea to have the name of the company start with an "A" so that we would appear at the beginning of the [old concept] yellow pages (sort of the ABCs of marketing). Today, we are confronted with two...
I found refreshing, as a pseudo New Yorker, this blog by Freakonomics duo, Levitt & Dubner, on the possibility of having three of the US Presidential candidates coming from New York: H Clinton (D), Giuliani (R) and Bloomberg (Independent)...! When you know that NY...
If only for the English sounding name of this city, Nice might well have been named the City of the English. As it stands, we have the pre-eminent Promenade des Anglais. Yet, flying Easyjet, the French crew spoke of "boarding" instead of "embarquement." And, the...
Bon, j'aimerais vous dire que je commence à m'accoutumer au clavier AZERTY. Ca ne veut pas dire pour autant que mon français s'améliore. Ca reste tout autant compliqué, mais je m'en sors plus au moins avec les accents divers, le "m" placé au fond à droite du 2è rang,...
In a prior comment, I posited that tennis is a great guide to leadership. Yesterday, I met a female [French] pro in Nice (Beaulieu) who at the age of 23 had a career ending injury (ruptured meniscus, operation, infection, re-operation...). At the time, she was ranked...
Let's Chat
If you would like to get in touch with Minter Dial for inquiries and engagements, or just send some feedback, let's chat! Fill in the form below.