Participated in more than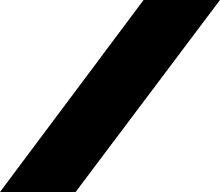 I was quite titillated by an IHT article last week (April 30) entitled "For $82 a day, a cozier way to do hard time." This article opened my eyes to the concept of how wealthier prisoners in certain California prisons (ex Santa Ana) are able and allowed to pay a daily...
I have recently found out about the presence of "pro bono" blogger, Matthew Lee, who has been accepted at the United Nations as part of the press corps -- see www.InnerCityPress.com. Lee is part of 200 full-time permanent correspondents at the UN. This brings up the...
The recent battle of the champions' surfaces, featuring Nadal versus Federer on a hybrid court, half grass and half clay, was completely innovative. When I read about the concept, it felt instinctively distinctly weird. The bounce on your side and the movement...
Queen's Day is a weekend of extravagance in Amsterdam. Concerts, orange shirts, beers and garbage sprawled across the streets. It is a moment of tremendous frivolity, much aided by the glorious sunny weather on this weekend. On this trip, I was spoiled by two...
I have been a supporter of Liverpool FC since 1972... for silly reasons really (my best pal liked 'pool at school). So, here I am in Amsterdam, 35 years later, in my hotel room, just having watched Liverpool win the Champion's League semi-finals against Chelsea via...
A convert of the "tipping point" concept, I am most interested in the exact elements that bring about change in a person's personality or career. In particular, I think of how certain people in my circle have gone from "super popular" to super drop-out, or from super...
Let's Chat
If you would like to get in touch with Minter Dial for inquiries and engagements, or just send some feedback, let's chat! Fill in the form below.