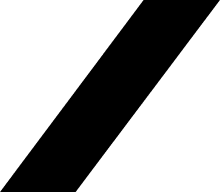 I am taking a Break from the Blog for two week; will be on Holidays till 9th July. Stay tuned.En vacances jusqu'au 9 juillet. Au plaisir de se retrouver à mon retour.
Even if the bloom is off, I admit to being fascinated by Carlos Ghosn, CEO of Renault-Nissan. Not a highly original thought, but he is a Brazilian native, to French parents with a Lebanese heritage, sporting a Spanish first name, running a Franco-Japanese company....
When I see that the cheque is basically on its way out of existence in the UK -- Boots, WH Smith, Asda, Morrison's and now the London Underground are all banning the cheque for payment -- I got to wondering about the future of money and currency. In the UK, I remember...
Had a lovely dinner the other night with some old school friends. Not that it [old] means anything, but we've all known each other for over 25 years. And, judging by some parts of the evening, we certainly were not wanting to act our age. In certain respects, I am...
Are you on anyone's mailing list? Have you created mailing lists at work? Have you created mailing lists at home? Well, I can answer yes to all the above. However, thanks to a recently diverted email I received from my father, I noticed [not without a little jealousy]...
Surprising statistic from NPD Group saying that in 2006 a typical American ate 81 meals inside a restaurant but ordered a take-out 127 times. That is a total of 208 meals. This means, excluding breakfast, that 208/730 or 28% of meals are outsourced. In the US, there...
Let's Chat
If you would like to get in touch with Minter Dial for inquiries and engagements, or just send some feedback, let's chat! Fill in the form below.