Below is a selection of the key speeches that Minter makes. The topics are generally around three themes:
These are regularly updated and are always tailored to the situation.
Encoding Empathy into Business and Artificial Intelligence
As companies look to boost their business with Artificial Intelligence initiatives, many of these projects are bound to fail, with some evoking the possibility of yet another AI winter: much talk, but little concrete progress. There are undoubtedly many legitimate opportunities where AI can help drive the business, but leaders are often unwittingly setting expectations too high and/or not applying the correct resources. The ways that AI are being used in business, whether in the back end (e..g logistics, data analytics, operations, employee engagement…) or at the front end (e.g. chatbots, content creation and distribution, HR recruitment…), each require special skillsets and multi-disciplinary teams. In this speech, Minter looks at how and why you should flex your empathic muscle and how to encode empathy into your AI projects.
Key takeaways:
Explore the latest Artificial Intelligence trends and recent examples of how companies are using AI (and empathy) to drive their business
Understand the keys to implementing AI in your business
Appreciate better the role of empathy in AI and how to flex your organization's empathic muscle
Explore the options and challenges of actually encoding empathy into AI
How to Futureproof your Business against the next Disruption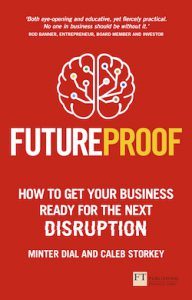 With so many new technologies, platforms and gadgets sprouting up every day, which will be the most disruptive for your business? How to survive and thrive? In this speech, Minter maps out the key new technological forces that are disrupting businesses, both big and small, with an eye to creating a powerful and sustainable brand. For each of the 12 technologies, he presents an action plan to initiate and/or encourage change. Each technological force is expressed via stories and real life cases. Yet, the key to unlocking the potential of these technologies is to focus on the three key mindsets. This speech will develop why and how to bring about the necessary change. www.futureproof.ly (book published by Pearson, Sep 2017)
Key takeaways:
Understand the key disruptive technologies and new tech trends
How to futureproof your business with the right mix of technologies
How to adopt the necessary mindset to take advantage of the disruptive forces
Create a culture of innovation in your business
Inspiration to go and try out some new technologies
How to Cultivate The New Leadership Superpower: Empathy
Many if not most companies working on digital transformation are failing. The reasons are multiple, but without the superpower of empathy, efforts to transform and create genuine customer centricity are bound to falter if not fail. In this speech, Minter looks at why empathy is such an important leadership skill in today's world. He explores ways for a company to embed empathy into its culture and processes in order to improve employee engagement, innovation and customer satisfaction. Minter is also fascinated by the options and opportunities to encode empathy into artificial intelligence, such as with humanoid robots, chatbots and voice-activated speakers.
Key takeaways:
Understand why empathy is going to be central to your transformation
Discover concrete ways to embed empathy into your leadership and organisation
Learn where empathy can help solve some of your big strategic issues
Energy in Connection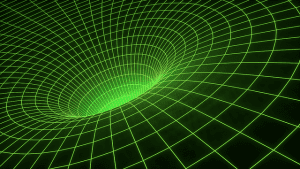 The pace of change is as exhilarating as it is fatiguing. It's hard to keep ahead of the tsunami of communications, stay up-to-date with all the right information and new innovations all the while collaborating joyfully and/or leading your team and driving performance. In this speech, Minter looks at some practical ways to boost your energy in a digitally charged day. He provides an understanding of how our brains function and what we should be doing to optimise our energies. He'll also explain key options and opportunities to use digital tools and devices in a more effective and enjoyable manner. Finally, Minter will uncover some startling facts about sleep and how to get the most out of your night's rest.
Key takeaways:
Inspiration to change your behaviour for the better
What makes the brain tick and how to take advantage in today's digitally connected world
New tools and practical tips to master your digital life
The five key steps to improve your sense of wellbeing
New Marketing Mindset — Unlocking the Secrets of the most successful yet little known Rock Band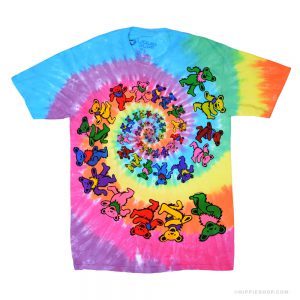 Brands and marketers suffer from a massive deficit in trust. With the new tools, platforms and devices, the options to drive marketing have mushroomed. But many digital marketing programs are running at a fraction of their potential. If the Internet and the hippie movement were both born in San Francisco, it's no surprise that this rock band 'followed' a marketing blueprint that created lasting success. In this entertaining and informative speech, Minter explores the quintessential lessons to be learned and the mindset needed to take full advantage of the remarkable new marketing tools and platforms.
Key takeaways:
The keys to developing trust
How to build a long-lasting and loyal community of fans
How to adopt the new mindset for effective marketing in the digital era
The new marketing of the 5E's
How to explore a different business model
Making A Great Story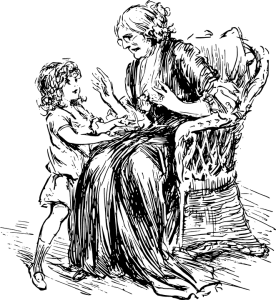 What makes for a great story? In this speech, largely based around his personal story, The Last Ring Home, Minter looks at the art of storytelling in a digitally enhanced world. Taking advantage of certain technologies and using a portfolio of storytelling techniques, Minter has crafted well over a dozen versions of the story using 8 different media. What are the strengths and weaknesses of each media? Do different mediums evoke different emotions or experiences? How to optimize your story for a given audience on a given platform? How best to get your story out there. Using snippets and concrete examples, Minter presents the options and challenges of using different media.
Key takeaways:
Understand the key elements of a great story
Open your mind to the range of possibilities of forms and formats
Learn from real life experience, how to adapt to a specific media or repurpose your story across different channels
Improve your content distribution
The Last Ring Home – A true story of Love, Courage and Honour
This is a moving personal story, the fruit of 27 years of research, which chronicles the life of Minter's grandparents through WWII. The leitmotif of the film follows the remarkable journey of the Annapolis ring of his grandfather — after whom he was named — that spanned 40,000 miles and changed hands six times before finally fulfilling a dying man's last wish. A combination of romance, extraordinary serendipity and deep determination, this story is bound to stir emotions and help place attention on immutable and significant values. This speech can be done with or without the screening of the 27-minute film. www.thelastringhome.com (award-winning film and book published by Myndset Press Nov 2016)
Key takeaways:
Learn a part of WWII History that is rarely ever covered
The impact of war on the homefront and how to build resiliency
The importance of uncovering your family history
Regain a focus on what's important in life and the core values of courage, honour and love