Are you tired of the repetitive and laborious online sessions? Is the confinement routine getting to you? Are you and your team's energy sagging? In this 1 1/2-hour highly interactive session, we will explore together ways for the participants to stir and store energy. We will look at how best to galvanize one's team to tap into their discretionary energy. And we'll see how and why they will want to take responsibility for their own path. Send in your inquiry here.
Importantly, there will be two sessions where the group will be broken out into subgroups. Within the presentation, there will also be elements to help with improving remote work. At the end, in addition to the five key actions that I will recommend each to take, I'll be using the collective intelligence to enable the participants to make sure that they all get some immediately tangible takeaways.
During ENERGY IN CONNECTION, we are going to cover how to:
✅ stir and store energy to rise to the challenges ahead.
✅ develop a guiding North Star that can be immediately implemented.
✅ and why they will want to take responsibility for their own path.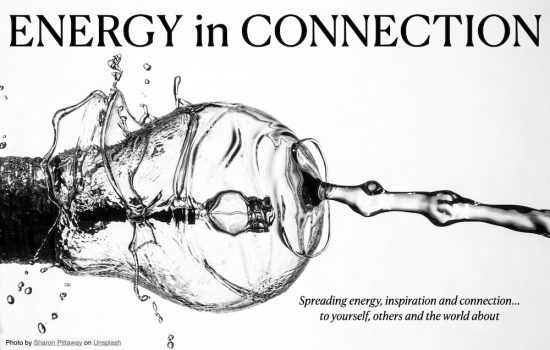 Testimonials
What some have said about Minter's online presentations:
"Thank YOU for delivering such an engaging, thought-provoking and inspiring session. The whole team has given some very positive feedback and most said that it was the perfect way to end a tough dark week and reflect constructively over the weekend. We are very grateful to have had this opportunity and will treasure those learnings for the weeks and months to come." – Emmanuelle Noyer, General Manager, Estée Lauder & AERIN Beauty
"Minter has an extremely positive impact on our remote teams. We didn't see the time go by and his interactive mode allowed everyone to participate! I highly recommend his lectures." – ​Dmitry Shishkin, ex-Digital Editor, Languages at BBC World Service
"[At the 2020 Security Institute Annual Symposium] the standout presentation was by Minter Dial on the topic of empathy in the workplace." – David Gill, Group CEO at Linx International Group
Fees
£3,000 GBP which includes conception and delivery for groups under 100 participants.
Fees for larger groups and not-for-profit organizations to be discussed.
Terms
Rebroadcast fees to be discussed. If the session is to be pre-recorded, I do a first-time right recording per the brief. No re-recording unless negotiated.
Also happy to discuss bulk purchases of my books.