Minter Dial is a renowned professional speaker, who seeks to elevate the debate and connect dots, ideas and people. Thanks to the new world order, he has become adept at making the most of speaking in an online environment. He has three core topics (Leadership Mindset, Transformation and Disruption, Brand and Storytelling) which you can find in greater detail here. And you can check out his list of speaking engagements here. He is also a recognized emcee and moderator and can be hired to host Empathy Circles to help promote deeper listening and empathy in your organisation. He runs a series of online and offline experiences, including the popular Energy in Connection.
Option #1: To book Minter, please fill in the form below and don't forget to include the desired topic, date and location (online or offline).
Option #2: You can send your inquiry to hire Minter for a speaking engagement by regular email here. Please include intended date, location, topic, budget and some elements about the audience. You'll receive a response within 48 hours guaranteed. I'm represented in Asia by Speakers Connect, in France by Adgency Experts and LeSpeakers, and in the US by Speaking.
Here are the key topics Minter speaks on:
Option #3: Check out how you can hire me (and a good number of other top notch speakers) on ThinkersOne, for premium byte-sized thought leadership. ThinkersOne is an innovative new platform that allows you to bring new content and speakers right to your desktop or into your meetings). Find Minter Dial on ThinkersOne.

Your content goes here. Edit or remove this text inline or in the module Content settings. You can also style every aspect of this content in the module Design settings and even apply custom CSS to this text in the module Advanced settings.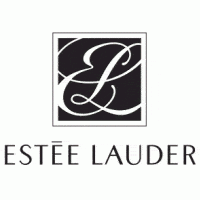 "Thank YOU for delivering such an engaging, thoughts provoking and inspiring session. The whole team has given some very positive feedback and most said that it was the perfect way to end a tough dark week and reflect constructively over the weekend. We are very grateful to have had this opportunity and will treasure those learnings for the weeks and months to come." Emmanuelle Noyer, General Manager, Estée Lauder & AERIN Beauty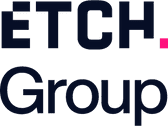 "Minter delivers his content with a level of assertion, together with a grace and gentleness which allows you to follow his salient and succinct points. This combination was perfect for us to learn the art of listening through a workshop teaching us about effective collaboration. It was as if we watched a true master at work." Shelly Frame, Commercial Director, Etch Group

"Minter has an extremely positive impact on our remote teams. We didn't see the time go by and his interactive mode allowed everyone to participate! I highly recommend his lectures." Camille Canuet, VP Group Inclusion & Diversity, Suez environnement SAS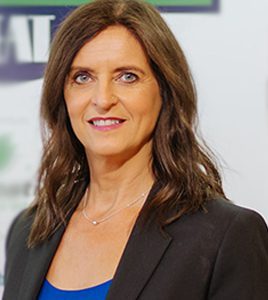 "For the first time in its history, our organisation decided to do something a little different for the opening session of our annual Conference instead of just having industry reports and regulatory sessions. After a gap of almost three years due to the pandemic, we wanted someone who could motivate us all at our reunion in-person Conference! Minter certainly did that! With his charisma, humour, and exceptionally motivational words, he truly delighted our audience – most of whom had no idea what to expect! The feedback I received as the person responsible for the speaker programme, was excellent. I couldn't recommend Minter highly enough!" –Tina Hotchin, Speaker Programme Manager, International Federation of Essential Oils & Aroma Trades (IFEAT)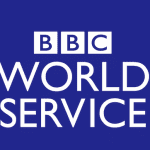 "I asked Minter to open up the Digital Editors' Network event that I hosted at BBC HQ in November 2018. The main topic of the afternoon's discussion was leadership in newsrooms. I specifically wanted Minter to open the event because of his interest in various aspects of leadership as well as knowledge of disruptive technologies and wider trends in digital sector. He promised to be provocative to instigate a lively discussion, and his speech was exactly that – it did not leave anyone disengaged. I would recommend Minter as a speaker to any sectors dealing with leadership and disruption challenges." Dmitry Shishkin, Digital Editor, Languages at BBC World Service
"Minter is enormous fun, thought-provoking and inspiring. I love organising Real Time Club events – especially when they're as great as this one – Minter is a fabulous speaker and raconteur, he gave us one of the very best evenings we've had in a while." Dr John L. Collins, Chairman of the Real Time Club and Fellow at Cambridge Judge Business School
"Minter thinks of the impossible and works on making it possible… When he speaks you want to hear what he has to say. His debating skills are legendary." Niki Danko, L'Oreal Canada Retail Sales Director
"One of my favorite speakers at the iGaming Super Show was Minter Dial, chair and keynote speaker at the Player Acquisition Strategies conference." Becky Liggero, Calvin Ayre Reporter

"The Digital Academy in Paris in June 2013 was one of my favourite experiences during my time at Gucci Group/Kering and one of the standout moments in my career journey." Robin Cox, Kering IT Director
Other testimonials:
"Such an engaging and thought-provoking session from Minter"
–Sarah Au MLitt, CSyP, Security professional specialising in insider risk and people security

"A brilliant presentation, great subject and engaging speaker and slides. Lots to think and embrace."
–Steve Bailes, Business Development Manager at Crime and Fire Defence Systems Ltd

"[At the 2020 Security Institute Annual Symposium] the standout presentation was by Minter Dial on the topic of empathy in the workplace."
–David Gill, Group CEO at Linx International Group

"This has been my favourite webinar … and I really enjoyed the fact Minter involved the audience from the start and throughout his presentation ⭐⭐⭐⭐⭐"
–Claire Lowe, Deputy senior supervisor at University of Glasgow
They said it:
Michael Caselli, Founder and Editor in Chief iGaming, NED Clarion Events: "Minter is an enthusiastic and inspiring speaker, moderator and chair and has been a go-to attraction for several of our conferences in the past and will be again for future shows. His breadth of knowledge and experience is matched only by the passion with which he delivers his message. He has also been instrumental in helping me formulate themes and developing new ideas for our shows."
Rod Banner, Adgistics Executive Chairman (@rodbanner): "There's a moment, just after he's been introduced, when Minter is just standing there. That's when I always get excited. He's a showman, a storyteller, a prognosticator. He's also a mine of interesting, provocative, insightful information. Best of all, he's a kind, charming and thoughtful guy with a big heart."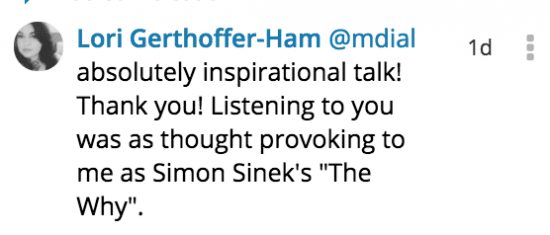 – Lauriance Gerthoffer-Ham, Digital Media Specialist, UK
One of the most compelling, passionate and relatable speakers I have seen in the last 10 years. Thank you @mdial #BIASW
— Paul Rouke (@paulrouke) May 2, 2018
I wish all speakers gave me the stuff @mdial does… great stuff today, but damn the man moves fast — Paul Clarke (@paul_clarke) May 2, 2018
2023
APM Soleil-Levant, Marne-La-Vallée France
Leroy Merlin, Athens Greece
APM Convention, Nantes France
Beauty Changes Lives, Chicago USA
CFA Sweden, Stockholm Sweden
2022
IFEAT 2022 (Vancouver)
L'Oreal UK
GreenYellow (Paris)
M-Files (Paris)
CIPD 2022 (Manchester)
Philomathean Society (UPenn)
Pegasus Speaker Network (Para veterans)
Social Media Kickstarter
2021
Vistex
SW Connect
Etch Group
Salesforce EMEA
Collaborate SW
INSEAD EMEA
Yale Club Europe
Estée Lauder UK & Ireland
Alembic Strategy Consulting
Real Time Club
2020
Liferay
Carrefour (Carrefour Elles)
Security Institute
Orano
Voices of the World
Business Breakfast TV
GMTS Shanghai
Future of Podcasting
Axa Partners
Mylan Pharma
Balderton CEO Circle
MIC eMBA, Shenzhen – Leading Through Disruption
INSEAD IAAF (Paris)
GDF-Suez, Lille (Paris)
Yale Club France & UK
LikeMinds Business Breakfast (London)
ISEFAC Business School (Lille)
YPO Morocco – "L'Empathie comme arme de disruption" (Casablanca)
2019
MR and Marketing Tech Conference, London (UK)
Nudge Festival, Exeter (UK)
The World Science and Technology Development Forum, Beijing (China)
MIC eMBA, Beijing (China)
The United Nations Industrial Development Organization's Global CEO Conference 2019, Shanghai (China)
CogX June 2019 (UK)
SXSW 2019 – Putting Heart into Business and AI, Austin, TX (USA)
Queens Club – How to fix your business and AI, London (UK)
Real Time Club – Putting Heart into Business, London (UK)
Twitch HQ – Putting Empathy Into Code, in San Francisco (USA)
Burberry – How to futureproof your business, in Leeds, (UK)
Southwark Schools – Speaker Big Ideas (England)
2018
American Marketing Association – NYC and NJ (USA)
Brave World Conference Tallinn (Estonia)
CogX 2018 – Friend or Foe, the Impact of AI & Tech on Mental Health panel (London, UK)
LikeMinds Festival Exeter 2018 (UK)
Digital Analytics Summit 2018 — Storytelling & Media (Turkey)
Digital Editors Network 2018 — Leadership in Media (UK)
Disruption Summit 2018 — 3 keys to futureproof your business (England)
Eesti Energia 2018 — Futureproof Your Business (Estonia)
L'Oreal Canada – Futureproof Your Salon 2018 (Canada)
SXSW 2018 – How to Futureproof your Business, Austin, TX (USA)
2017 and before
ADV Global Summit 2017, Moscow (Russia)
Yale Club of London – Speaker Series (2017)
iGaming 2017 (NL)
LikeMinds Festival – Bristol 2016 (UK)
Adobe Summit EMEA 2014,2015,2016 – New Tech Trends (UK)
iGaming – 2015, 2016 (NL)
LikeMinds Festival – Bristol 2016 (UK)
RIA Novosti with Chris Anderson (Russia)
Davines Groupe – Social Media in Enterprise (Italy)
GDF-Suez – Learning for Development, The new frontier for learning (France)
Geostock – Managing the Gen Y (France)
Grant Thornton – Managing Stress (France)
Hachette – The World of the Internet (France)
HAI Vision – FaceChange, the new face of change management (Canada)
LMVH Russia
MEDA Pharmaceutical – Social Media in Enterprise (France)
Orange – Muscling up your eReputation (with Caroline Ghosn) (France)
Redcats (PPR) – The World of the Internet (France & USA)
Renault – Social Media for Enterprise (France)
Renault TV – Managing your eLife in Enterprise (France)
Wahl Group– FaceChange, the new face of change management (Germany)
Women's Forum 2011 – Managing your eLife, Twitter for Executives (France)
BNP Paribas – Managing the Gen Y (Belgium & USA)
Accenture – Managing your eLife (France)
Atelier Roman – No(w) Time : Optimizing your Time Management (Poland)
L'Oreal – The New Consumer, IBF 2009 (Greece)
Speaking Engagements on Other Media:
HR Channel – The end of Employer Branding
TechToc TV – Management 2.0 – The century's new malady
TechToc TV – Can the Web 2.0 benefit the Small & Medium Business?
TechToc TV – Facebook and Brands: To fall out of live?
France24 – Frequent Commentator
International Conferences (Round table, Facilitator):
PegaWorld 2019 panel with Dr Rob Walker
Brave World Conference 2018, Tallinn Estonia with Kaja Kallas
CogX Summit 2018 — Friend or Foe, the Impact of AI & Tech on Mental Health panel (UK)
Global Editors Network Data Journalism Awards Barcelona 2015; Vienna 2016 & 2017; Lisbon 2018, Athens 2019
Netexplo Forum 2010,2011,2012,2013,2014,2015,2016
Marketing in the Future at Media Aces Digital Marketing Conference 2011
Diversity Management at the Jacques Cartier International Conference, hosted at EM Lyon Business School, November 2010
The Impact of Digital on Human Resources (EHRF/Entreprises & Personnel), March 2011
Community Management, Lessons from the Grateful Dead, at Innovation Napoléon, June 2011
Politics and Diplomacy 2.0, at Innovation Napoleon, October 2011
Ignite Paris 2011 – Charting Social Media Tools, October 2011
Should we invest in Social Media? at Innovation Napoleon, December 2011
University / MBA / Executive MBA Courses:
EDHEC (Nice, Lille & Paris) – Digital Transformation 2016, 2017, 2018
HEC Brand Marketing and Digital Marketing at HEC M.B.A., 2011, 2012 
McGill University – Futureproofing Your Business webinar 2017
Sorbonne – Brand Marketing at Sorbonne, Paris I, M.B.A. (CELSA) , 2009, 2010, 2011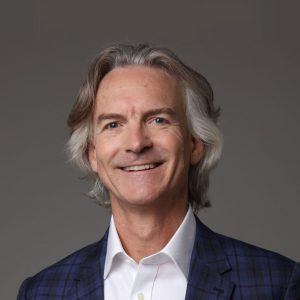 To Book Minter
I'm Minter Dial and I serve my clients by elevating the debate and energy, telling powerful stories and connecting people and ideas. My mission to insert more meaningfulness into our lives and at work. I relish being an engaging professional speaker on leadership, transformation and branding. I'm known for being someone who walks the talk and delivers on or above expectations. I'm the author of four award-winning books, including the second edition of my award-winning book, Heartificial Empathy (April 2023, available in English and French), You Lead published by Kogan Page that won the Business Book Award 2022, and Futureproof (FT-Press/Pearson) that won the Business Book Award 2018. I'm also the producer of the award-winning WWII book and documentary film The Last Ring Home.
My new project is Dialogos, Fostering More Meaningful Conversations that was published weekly on Substack over 79 weeks. It will be converted into a series of books in 2024.