Emails are a plague for so many people, it's a wonder that not more attention is spent on improving email practices. We'd all benefit from a better email hygiene. One rather underused (and/or misused) tool is the BCC. I thought I'd share a little manoeuvre that I have seen practiced by a few people, and that I really like, called the "moving to BCC."
Moving so and so to BCC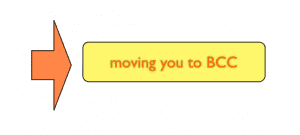 Moving to BCC
: There is something absolutely charming in its transparency and efficiency. The most obvious case for using this manoeuvre is when someone, who has put two people in touch with one another, no longer needs to be part of the ongoing conversation. One of the receiving parties then suavely moves the networker out of the conversation, writing "moving networker to BCC."
Improving email hygiene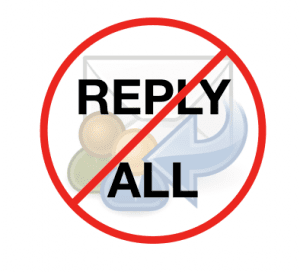 But, this isn't the only time to use such an expression. As email threads and discussions continue on with an all too lazy REPLY ALL, would it not be appropriate to scrape off the unnecessary parties and do a "moving to BCC"? The concept is to copy/paste the folks in CC who are no longer needed and move them in BCC; then, to refer in the body of the email, "moving all other parties into BCC"…
Of course, it takes some practice and mistakes are bound to occur — if only for some offended egos.
Yet, I wonder just how many unwanted emails we could eliminated by implementing such a protocol? We need to find ways to improve our email hygiene. Is the moving the BCC something that suits you?
If you want further convincing, try this post by Jack Newton in Slaw.ca
Your thoughts are welcome.
***If you haven't seen, I've got a bi-weekly newsletter that always provides exclusive content, entertaining and thought provoking videos and thoughts, as well as an update on the latest! Sign up here.