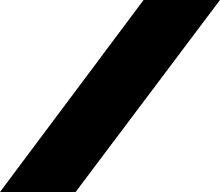 Queen's Day is a weekend of extravagance in Amsterdam. Concerts, orange shirts, beers and garbage sprawled across the streets. It is a moment of tremendous frivolity, much aided by the glorious sunny weather on this weekend. On this trip, I was spoiled by two...
I have been a supporter of Liverpool FC since 1972... for silly reasons really (my best pal liked 'pool at school). So, here I am in Amsterdam, 35 years later, in my hotel room, just having watched Liverpool win the Champion's League semi-finals against Chelsea via...
A convert of the "tipping point" concept, I am most interested in the exact elements that bring about change in a person's personality or career. In particular, I think of how certain people in my circle have gone from "super popular" to super drop-out, or from super...
Sometimes, when traveling, you want to just be able to pick up all the good things and bring them back to your home country… like food specialties or quaint cultural traditions. So, on this trip, speaking as a frequent traveler, I found yet another "good thing" to...
Went to a seminar held by ANVIE in Paris. We discussed in general the changing landscape of the new media. Joseph Jaffe's book "Life after the 30 second spot" was cited at the beginning, along with the Ries' and Zyman's book on the end of advertising (as we know it),...
The International Herald Tribune article entitled "Study finds difference in smokers' sick time" [by Nicholas Bakalar] made for a solemn read for smokers...and businesses (if not HR departments). The study of 14,000 Swedish workers determined that smokers would take...
Let's Chat
If you would like to get in touch with Minter Dial for inquiries and engagements, or just send some feedback, let's chat! Fill in the form below.