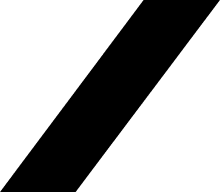 I am of the generation that began my teen years with vinyl 33 & 45 RPM records and audio tape cassettes (dolby). Eight-track were still used in certain rental cars (in the US) and the 78 RPM could be played on my sparkling Sony record player, but mostly to learn...
Somehow, it wasn't exactly an exciting match. There was, despite the ludicrous (16/17) number of missed break points for Federer, an inevitability to the Nadal win (6-3 4-6 6-3 6-4) at the '07 French Open Finals. The 59 unforced errors by Federer made him look quite...
I managed to make it to a couple of lectures during my 20th Reunion Weekend at Yale. The standout lecture was from Professor Ian Shapiro, Sterling Professor of Political Science and Henry R. Luce Director of the Whitney and Betty MacMillan Center for International and...
Taking the cue from my good blogging friend Eric, here is an 8 minute excerpt of Gates and Jobs being joint interviewed at the D5 WSJ Executive Conference. Sterling comments, jabs and complicity. Two greats quotes (both from Jobs) from the interview: At Apple, we have...
Click here to see a perfectly weird goal. This is a truly silly statement on international football. Might expect this type of goal at a high school game.
When I compare intra-Europe flying to continental US flying, the two major differences for me are that there are many more direct flights from city to city in Europe (no hub & spokes) and that it is harder to feel the (economic) pinch on European airlines. While...
Let's Chat
If you would like to get in touch with Minter Dial for inquiries and engagements, or just send some feedback, let's chat! Fill in the form below.