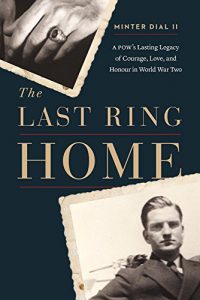 From 1991 to 2016, I can say that I had an obsession of finding out about the life of my grandfather, after whom I was named. Over those 25 years, I met some 130 people who knew my grandparents. My grandfather was an Annapolis graduate, married an aspiring actress and then, as a US Navy Lieutenant, captained the USS Napa in the Philippines, won the Navy Cross. In May 1942, he was taken prisoner by the Japanese and was killed in the most gruesome of circumstances 2 1/2 years later. In November 2016, I published the book and released the documentary film, The Last Ring Home. It's at once a moving love story and a magical mystery. It is also a deeply personal story. A signed copy of the book's available here.
On Television…
PBS first aired the half-hour documentary in the US (WHYY and MPT) on November 11th 2016; and the History Channel showed it in Australia and New Zealand (November 2016). It's been shown on national American public television (PBS) around Memorial Day and Veterans' Day each year since. And now it is available online via iTunes in 69 territories, as well as Google Play and YouTube. If you've seen the film, please think to rate/review it (on iTunes).
Awards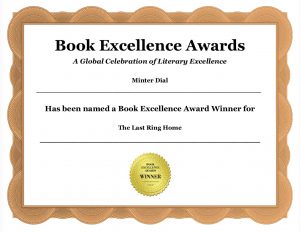 The book won the Book Excellence Award 2018 in the category of Biography, while the film has won a number of festival awards, including Best Foreign Film at the Charleston International Film Festival.
To find out more about the story, events, press reviews and awards, go to the site, The Last Ring Home.