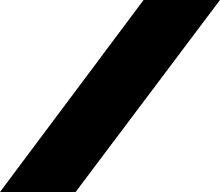 Sometimes, when I watch North American sports, I cannot help but wonder what it is all for. You battle all season, then come the playoffs. For sports like baseball (162 regular season games) and basketball (82 games), the regular season seems endless. Then, according...
Thanks again to my pal, Vincent, I have discovered a wonderfully a propos short film that speaks volumes... love, relationships & the consumer. See the film: The Break Up. This short is brought from Geert a marketing manager at Microsoft in Belgium. Here's his...
My good friend Brenda in Montreal turned me on to this You Tube sequence (2min52). See this serenade of women in art. As Brenda says: "Mostly white women, male composer" and worth the watch.
Yendi and I have been wading through the first series (we're at #12). When I say wading, it is more like zipping, downing two at a time every time. It's desperately addictive. Over the weekend in New York I was chatting with my friend Bob and we debated whether or not...
My pal Bob from New York sent me this link about a UFO sighting at O'Hare (that has since been taken down!). Seems like too many people saw it not to consider it. Was it Richard Branson playing a joke with his new airline? What do you think?
At the Yale Reunion this weekend, I attended--thanks to a happy acquaintance with an '82 Yalie--a media panel entitled "Meet the Press". The panel consisted of four '82 grads from Yale, featuring Amy Klobuchar (Minnesota Senator -D), Richard Greenberg (NBC), Maggie...
Let's Chat
If you would like to get in touch with Minter Dial for inquiries and engagements, or just send some feedback, let's chat! Fill in the form below.