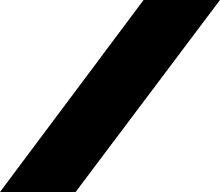 I could not help but smile at the pleasantness of the subject: death goes green. And of course, they are doing it down under, witness this Australian museum (on-line). There are 2150 hits on google for "biodegradable coffin" (although just 700 on yahoo). Then, in good...
You may have heard of the notion of "serious games"... edutainment in its latest form. You play, and you don't even see the time pass as you learn. Have a few examples of positively interesting games, in part courtesy of Le Monde article yesterday. (the examples are...
As a consumer, I do not want to spend oodles of time comparing prices and the quality(-ies) of the product. In the shop, or whenever and wherever I buy, I want trust and a preferred relationship [I may sound like a snob, but our current condition encourages this...
Some of you will know that I love (lawn) tennis, but if I had my druthers, I would spend my time playing Padel Tennis. If there were more courts and players, I would be a devout padel aficionado (more about the European or Argentinian variety with the walls as opposed...
After attending a briefing meeting by KPMG on how to pay French taxes (we are getting close to tax day here), I found a few items worthy of note. Unlike most [modern] countries, there is no salary with-holding (by the employer) for taxes. Just for social security --...
Got this nice story courtesy of Bill in England. Lewis Cullman - notable NYC and Yale philanthropist - has written a little book about raising money, "Can't Take It With You. The Art of Making and Giving Money." The story goes along the lines : "Raising money is...
Let's Chat
If you would like to get in touch with Minter Dial for inquiries and engagements, or just send some feedback, let's chat! Fill in the form below.