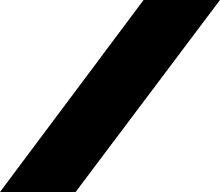 Being left handed is a minority problem (estimated up to 15%). I am not left-handed, but it is a characteristic that I systematically notice in people (I have never managed to detect left-eyed fish - see ABC report). When my wife asked me what image or expectation I...
This is not an ode to the underworld. It isn't even a portrait of the world's [dirty] underwear. It is a description of a new marketing concept: The new Value-Added is Nothing. In the un-world, the value added in the consumer's eyes is the lack of complication. We, as...
I have been enjoying the music that never stopped for more than a quarter century. Living in France, or Europe more generally, it is a lonely passion. The Grateful Dead are never played on radio stations here. People typically look at me blankly as I explain the "why"...
I don't know about you but health, healthy eating and keeping my weight down are [at least] a daily consideration. It's a topic that far outstrips male banter about cars or critical comments about politics. It may be on par with the weather for its frequency, but it...
As much as we might spend time defining the role of the different functions in a company (what is the title? whose responsibility is what? what are the measurable objectives?...), an article in Le Figaro on 21 May presented the conundrum of the definition of the role...
The Reds ran hard, had decent shots and, in the form of Xabi Alonso had brillance equal to any Kaka. In the end, AC Milan managed the deflection while Kuyt failed to put a leather deflection on a Gerrard shot. Then the "old" Inzaghi squirted around the defence and...
Let's Chat
If you would like to get in touch with Minter Dial for inquiries and engagements, or just send some feedback, let's chat! Fill in the form below.