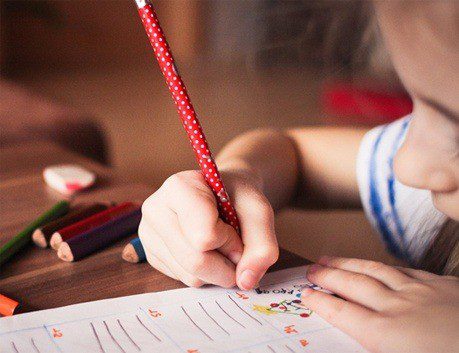 I  know that transformation is a complex process to lead and engineer. Leveraging my top level experience at L'Oréal (9 assignments in 4 countries over a 16-year timeframe), I combine strategic vision with an operational know-how. As a signal of his expertise, several of Mydial's clients are consultancies. 
My pragmatic approach is based on three defining principles:
1/ Work within the business.
With my bona fide experience of working within business, I bring a savvy and practical approach to embedding the strategic direction. I will seek to decode culture, gauge relationships and co-construct the transformation program with the executive team.
2/ Learn by doing.
Getting the desired change to happen within organizations means learning by doing. My specialty is to craft inventive and customized collective learning programs. Mixing pragmatism and fun, my signature leitmotif is to find ways to measure the success of the programs I run.
3/ Heighten engagement within the business.
Because the customer is looking for a more engaging experience, brands must learn to become more personal. Enabling employees — especially those on the front line — to excel and express themselves is a key business driver. I am known for sculpting and animating inside-out programs that markedly heighten engagement throughout the value chain.
Selection of Minter's Clients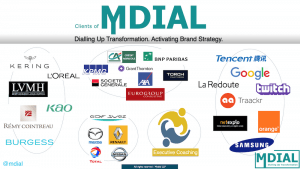 Work With Minter & Mydial
Brand Consultancy/Strategy Activation
Working with a select network of consultants, we provide consultancy services for companies on how to drive your brand and activate your strategy. Based on a highly operational background, we accompany brands in the execution, because we believe that execution is, more than ever, strategic and where the battle is won or lost.
Coach/Trainer
With an extensive background in pedagogy and adult-learning, I continue to teach and coach because I believe that training is an opportunity for true transformation. Specifically, I provide Digital Education for executive teams, including one-on-one coaching for the C-suite. I also conceive and deliver innovative and customizable seminar trainings on several key digital business levers: eCommerce, eReputation Management, Influencer Engagement, digital in retail, and Social Media Marketing.
To Hire Minter
Please send in your inquiry to hire Minter for a consulting engagement by sending an email here. Please include your name and organisation, along with some top line details of the assignment. We will get back to all legitimate inquiries within 24 hours.
Testimonials
"Minter is one of my favorite forward thinkers: always well ahead the crowd, with a strong sense of where to go and what to avoid. In the middle of the crisis, being close to him is a strong asset if you want to stay in the run."

Georges-Edouard Dias, Chief Strategy Officer
"Minter is an extraordinarily talented executive and intrapreneur with a special passion for leadership. His inspiration transcends the workplace and transforms lives all over the world."

Mark C Thompson, Author, Speaker & Executive Coach to Richard Branson and Charles Schwab
"Minter is one of those rare senior leaders who grasps interactive technology and emerging digital opportunities supporting innovative change."

Rachel Weiss, VP Innovation, L'Oreal
To Contact Minter