What would a perfect TED Talk speech look like if you cross-referenced the most commented, most emailed and best rated with the words, props and style?
This is the subject of a TED Active speech by Dr. Sebastian Wernicke entitled "Lies, Damned Lies & Videos" (on YouTube) which is delivered entirely tongue in cheek. Ironically, much of the content is, in my opinion, absolutely spot on — no laughing matter.  Here are the key conclusions:
The Best Words which should be used in a speech (the ones which resonate with me, I highlight in green): You, Happiness, Brain, French (!?), Coffee, Mirror, Choice. Speak about the audience. Bring uplifting discourse. Reflect on society. Encourage freedom of selection. I still can't figure out how French Coffee got their way in there; Culture and Energy?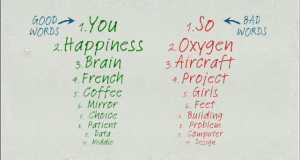 In terms of phrases, give without expecting in return! I'll give you and you don't have to [give back]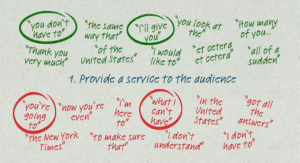 For best topics, emotional, softer issues (broadly associated with the right brain) win hands down. The words that resonate for me: Happiness, People, Ethics & Emotions. Avoid Weather, War and Time (this last one is perhaps because it scares us all?). Sadly, plants, animals and men should be avoided too.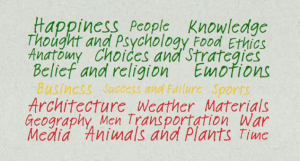 Colour is important. The colour use you wear on stage have a correlation with the result (albeit I can't vouch if it is even remotely statistically relevant). What I notice is the paucity of red, orange and yellow (bright & warm) colours. Unfortunately, the colours that show up in "awful" also show up in the other categories. So, while this analysis is inconclusive and probably unverifiable, what I do believe is that colour tones do matter. Probably safe to wear some tones of blue, providing it matches overall!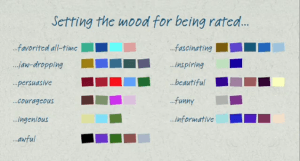 In the realm of letting the computer do the talking, you can create your own TED Talk via Dr Wernicke's site: Get TedPAD.  It's a cute gimmick.  But, no matter, you can't say that Dr Wernicke didn't give us something during his 6 1/2 minute speech.  In any event, as he also said, if you want to be funny, keep it short.