What if the war went wrong?
I was lucky enough to be invited to attend the premiere of Resistance, a new film with Michael Sheen and Andrea Riseborough, directed by Amit Gupta and based on the novel, Resistance by Owen Sheers.
The story is fictional and is based on the concept: what if D-Day had failed? In late 1944, the Germans invade Britain and an English resistance movement is formed. Without ruining the plot, the film has two wonderful points to it:
Despite being a war movie, Resistance shows no outright violence; and despite plenty of romance intrigue, it shows no sex.
The suspense and acting is carried out less through dialogue and more through silence, eyes and the unsaid.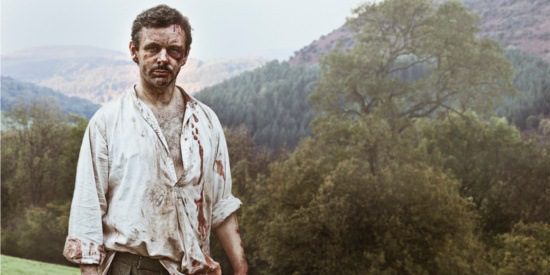 Filled with subtlety, Resistance attacks the central question: life is filled with choices and the decisions we make will mark our lives. The question is explicitly posed by Michael Sheen to a young boy, who ends up executing the only visible act of violence in the entire film.
What coursed through my mind during the film was what would I have done? How would I have handled such a situation? Moreover, the film explores the psychology of the [German] occupier in a much more sympathetic way than does the typical Hollywood movie — without ever suggesting that the Germans were necessarily all good guys.
I thought the acting was enticing. I particularly enjoyed the polyglot, Tom Wlaschiha's interpretation of the laconic Albrecht (the German commander). Some of the lighting and scoring could have been better, and if at times I was a little confused by the plot, I enjoyed the film for its effort to explore the thin, blurred lines that happen in war (and, most emphatically, in life as well).
I did manage to sneak in a question to Michael Sheen (who was sitting right behind me) about what made him elect to be in this film. His answer was quite matter of factly: "just because I know Owen [the writer]." I pursued, "so you got to know the story and that hooked you?" To which, he answered, "Actually, I just did it because I know Owen."
Well, it may not be a blockbuster film, but it is a film that makes you think. What if…
The film is just out now and I'd be happy to hear of anyone else who has seen the film!
PS Kudos to my friend Isabelle Georgeaux for co-producing the film.