At the Netexplo Forum* 2012 (March 15-16), held at the magnificent UNESCO headquarters, in Paris, ten new tech initiatives were recognized with a Netexplo Award. One of the ten award winners was ProPublica – Dollars for Docs, "investigative journalism in the public interest." Tracy Weber and Charles Ornstein (pictured below) were on both on hand to receive the award. In the second of the series on my radio show covering the Netexplo event, I got to spend a few moments with Tracy Weber, Pulitzer prize winner and senior reporter at the award-winning ProPublica.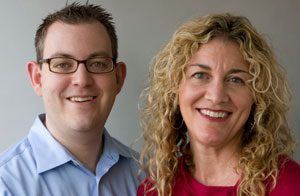 If you have ever been curious about the relationship between pharmaceutical companies and your doctor, then you will definitely want to check out ProPublica. "Propublica is a non-profit investigative reporting news organization that is devoted solely to stories that have a strong moral force… With "Dollars for Docs" we aim to take the information made available by the pharmaceutical industry and personalize it for the public," said Charly Ornstein. By partnering up with well-known, credible papers (à la New York Times, WSJ…), ProPublica provides bona fide investigative journalism that is often too expensive to justify for the for-profit media. Check out this chat with Tracy and let me know your thoughts.
*Netexplo, founded by my friend Thierry Happe and Martine Bidegain, is an observatory of new tech trends around the world, with which I have been associated for the last couple of years.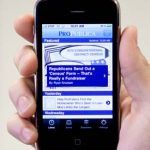 You can also take a look at this little animated video about the ProPublica Dollars for Docs here.
————–
Further resources for the Minter Dialogue Radio Show:
Meanwhile, you can find my other English-speaking interviews on the Minter Dialogue Radio Show on Megaphone or via iTunes. Please don't be shy about rating this podcast on iTunes! And for the francophones reading this, if you want to get more podcasts, you can also find my radio show en français over at : MinterDial.fr, on Megaphone or in iTunes.