I attended Netexplo* 2012, held at the UNESCO headquarters in Paris March 15-16.  During the two days, ten new tech projects around the world were awarded a Netexplo prize.  I was lucky enough to grab a few of the award winners — including Joe Salesky, Chief Strategy Officer and co-founder of Freemonee — for a podcast interview.
Freemonee

– seamless gift cards for brands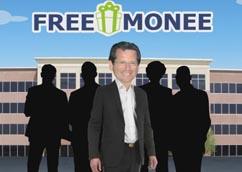 Freemonee (great name, eh?) is a system that allows merchants and/or brands to provide gift cards to clients and prospective clients in a frictionless manner.  Essentially, Freemonee takes out the "middle man" which, in this case, are the real world printed gift card suppliers and the postal service, to get the gift card digitally plugged into the client's credit card.  The key is Freemonee's relationship with the banks and their credit card holders. At the core of the question, is the ability to data mine all the while respecting privacy concerns. For merchants and brands, Freemonee represents a fascinating opportunity. They already have a reach of 280 million cardholders…  I will be very interested to see how Freemonee rolls out to the rest of the world.
*Netexplo, founded by Thierry Happe and Martine Bidegain, is an observatory of new tech trends around the world, with which I have been associated for the last couple of years.

You can also take a look at this little animated video about Freemonee here.
If you are interested in getting in touch with Freemonee, you can email to their Sales Team.
————–
Further resources for the Minter Dialogue Radio Show:
Meanwhile, you can find my other English-speaking interviews on the Minter Dialogue Radio Show on Megaphone or via iTunes.  Please don't be shy about rating this podcast on iTunes!   And for the francophones reading this, if you want to get more podcasts, you can also find my radio show en français over at : MinterDial.fr, on Megaphone or in iTunes.