Having just spent some mindless hours watching various Roland Garros 2012 tennis matches on the television, there are two things that drive me bonkers. The first are Rafa Nadal's incessant superstitious ticks.  The hair tuck, the nose wipe, the shirt tuck, the jock strap fix and the ball bouncing.  It's bad on the 1st serve.  It's OTT on the second serve.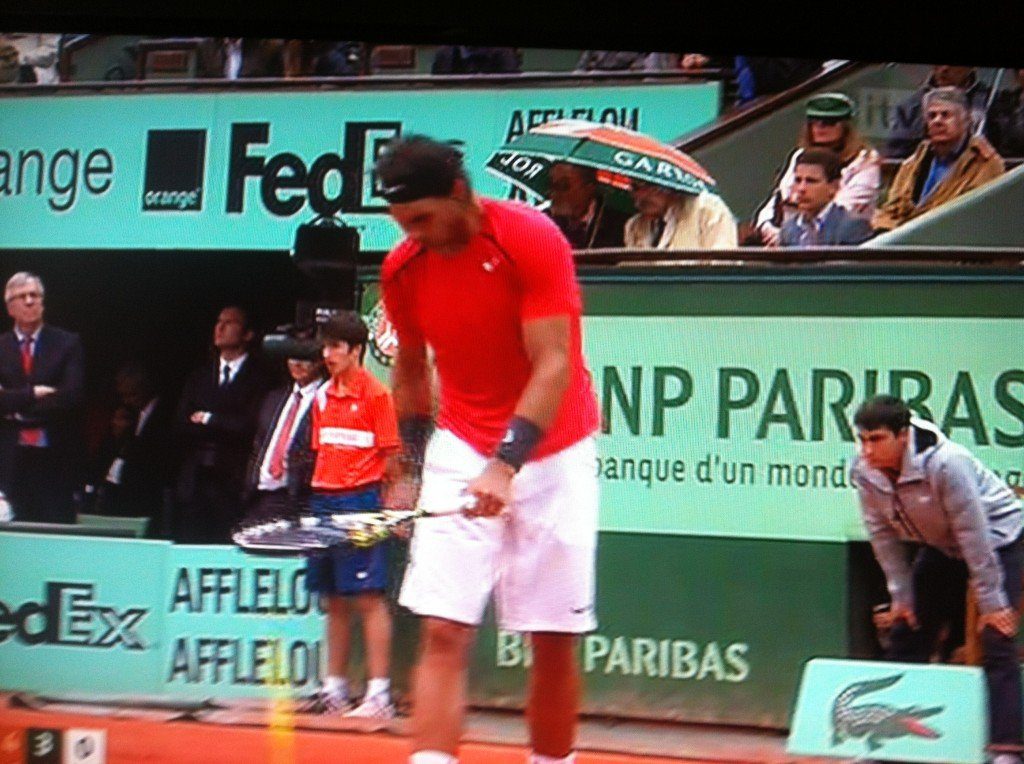 The second issue I have is a more generalized habit of dropping balls by ALL the men on the tennis pro tour.  In case you [general public] didn't know, the balls are renewed every seven games (16 new balls at a time, at least on the ATP).  Granted they hit the ball hard, but that's pretty good service.  That said, you know that the habit of selecting the most lively balls has gone overboard when the players  do the same farcical act with the brand new balls as well.  Below, we have (literally) a screen grab of Rafa playing Djokovic in the Roland Garros 2012 finals.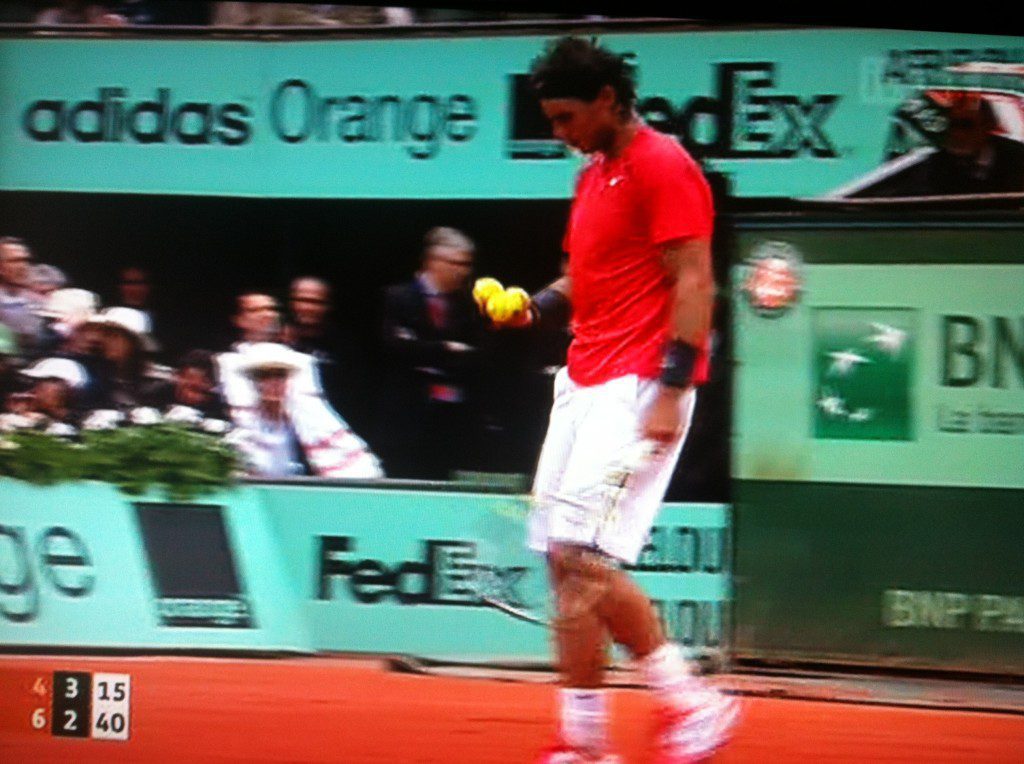 The thing that got me riled up is that the first service percentage for both players in the men's final was near or below 50%; so the real impact of the "best" ball was absolutely negligible.  But, the second thought was that the women — even in Sharapova's noisy and historic final — do not go through the same song and dance of selecting the best ball before every service.  They just get on with the game.  Hurray.
I would like to ban this ridiculous, petulant, if not arrogant, selecting of the best balls.  After all, once the ball is in play, it's the same for both players.  Secondly, I would wish the voodoo of ticks were less indicative of success!
Oh, and a final hat tip to Djoko for his sportsmanlike conduct when he acknowledged that a ball was miscalled out and over-ruled the "rules" to allow the point to be awarded to Nadal (in the 2nd set).  Wish we could see more sportsmanship like that (and forget the racquet throwing!).