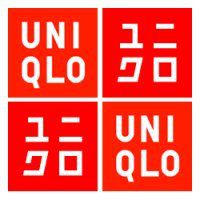 In this second post on Uniqlo (read the first post here), I wanted to continue to explore UNIQLO's digital marketing strategy and how they are finding ways to innovate and stay ahead of the pack. In the first post, I wrote about Uniqlo's global web site strategy and their glocal social media marketing. In this post, I am going to look at a specific integrated marketing "digitail" initiative that was executed in London as well as Uniqlo's innovative spirit and actions.
London was the site for Uniqlo's first overseas store (2001).  I was able to experience an Uniqlo revolving experiment when I visited their flagship Oxford Street store in the late autumn of 2012.  The initiative was in place for a couple of weeks and, personally, I was quite enticed. Here is how the journey goes.  It all started as I noticed a call to scan a QR code outside, in the store window.
Hugital welcome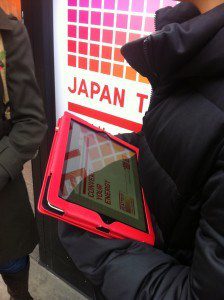 A person equiped with an iPad gently accosted me outside; we could call it an hugital approach = human + digital. She asked if I wanted to play a game to win a prize. The idea was to generate and convert my energy by tapping quickly on the screen. Since it was chilly outside, the idea was quite coherent. Moreover, it led naturally to the discussion of their new HEAT TECH technology, the new fiber that allows for a super warm single layer.
Value Exchange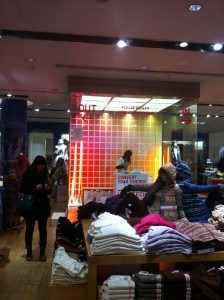 Once I had tapped my way to an energy score on the iPad, I was offered a voucher for a free t-shirt that had to be emailed me (as opposed to an SMS). This meant capturing my data = Value Exchange. Since this Uniqlo outlet had free wifi installed, I was able to download immediately the email and to go inside to a specially created "gift zone" to collect my free t-shirt (value 10GBP).
Kinetic entrance
The digitail experience continued as the entrance was decorated with a "Step to Generate" runway that captured my footfall. Each step emitted energy which was reflected on a wall panel inside the store. And each step's energy was catalogued in terms of jules. All these jules were being collated and collected into a communal energy buildup ("social heat") which was being shared in Uniqlo stores around Britain.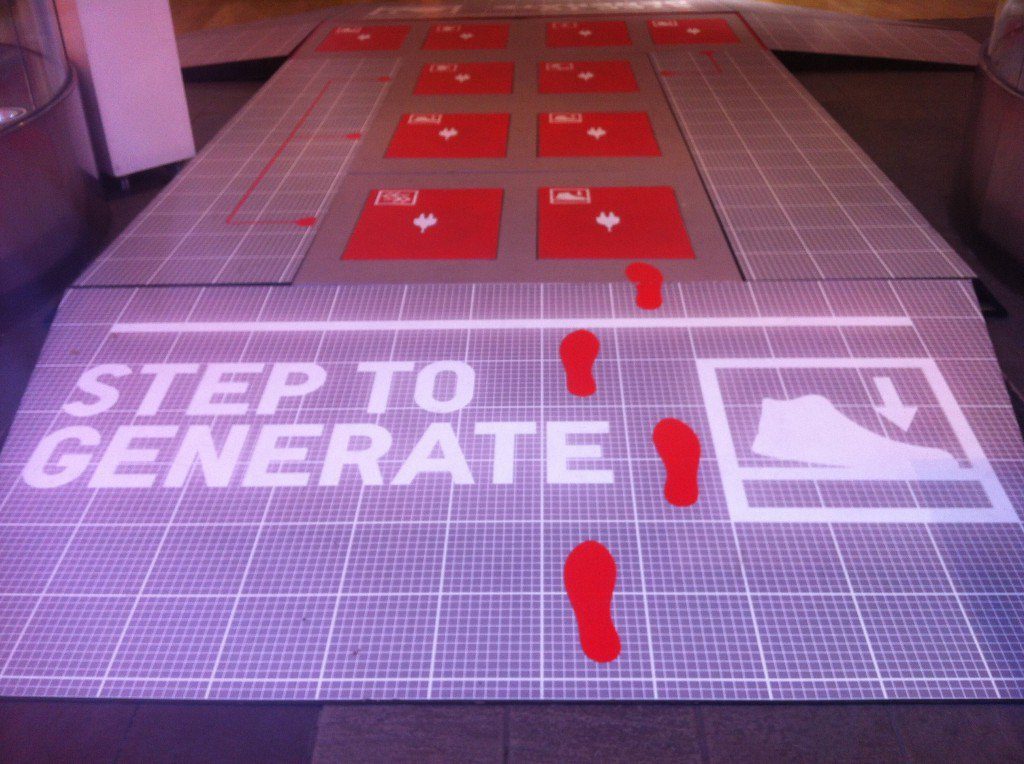 Digitail Innovation – In search of Full Integration
This Uniqlo experiment provided a resoundingly good customer experience. It was helped in large part by a welcoming staff that viewed the entire operation favorably. Moreover, the team managing the ipad outside were from a subcontracted "event" agency and the relationship with the store staff was congenial (which is not always the case). The Uniqlo staff was participating along helpfully.
In my opinion, the elements that went in to the success of the operation were as follows:
Outside-in. There were several mechanisms to grab attention of passersby.
Real time. The iPad game was in real time and immediately broadcast on the screens. Then, the offer of the t-shirt was immediately redeemable.
Coherence. The energy concept was coherent with the weather outside and the new product technology inside. The Heat Tech logo was an integral part of the game.
Lo-co-mo-so (or SOLOMO with CO). The entire operation involved mobile (QR code and receiving the email); the back office system was collecting social love with Facebook likes and Twitter mentions; and overall the campaign was entirely local and, yet, shared with all other localities to make it feel like a community experience.
Hugital. The whole operation was both human and digital.
Innovation is everywhere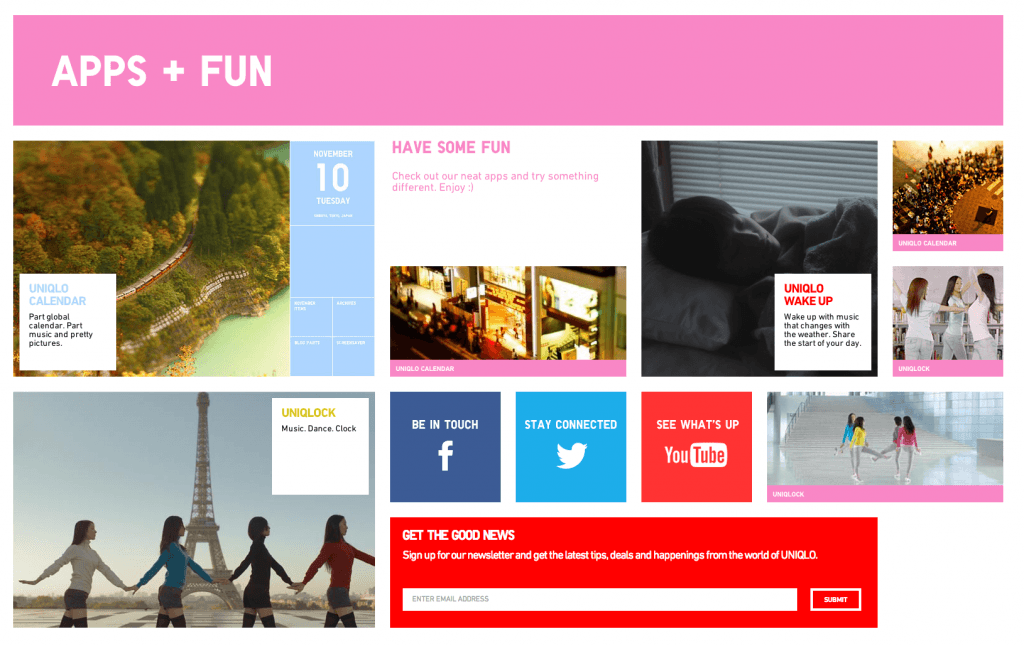 Beyond this specific initiative, Uniqlo has evidently embedded innovation and social into its fabric.  On their site, there are several interesting value-added offers, including an alarm clock that chimes in different ways according to the weather forecast.  There is the World Uniqlock, replete with attractive imagery and "blog parts" to facilitate integration into blogs.
CONCLUSION: The temporary set-up at Oxford Street was dismantled two weeks later and, according to the on-hand staff, was going to revolve through different stores and was also headed overseas. Presumably, this would have been against certain objectives and metrics that were not known to me, but which are so important in the implementation and success of any digitail experience. If I didn't buy on this go around, I was sufficiently seduced to fill the Christmas stockings for the family. So, I guess it worked on me. Job well done.
Anyone else experience it? Your reactions please!