During my 20th year reunion at INSEAD, I attended a lecture by Professor Peter Zemsky, now interim Dean of INSEAD.  It was a fascinating 1h15 "lecture" on the future of learning and the strategic future of the school.  And, I came away believing in a new leadership principle for a learning organization.
From lecture to forum for exchange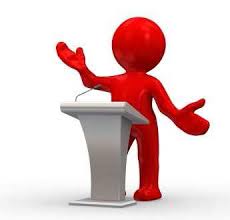 I say "lecture" in inverted commas because it was anything but a "reading," or a classroom where teacher taught and students listened.  Indeed, Professor Zemsky set the tone immediately by indicating that he did not have all the answers and encouraged us to chime in.  It became a veritable forum for earnest exchange, all the while with a backbone to the debate.
Leadership in a learning organization
It was a masterful demonstration, in my opinion, of how senior managers might consider running strategy sessions — especially for those wishing to be part of a veritable learning organization.  At the very least, senior managers might consider embedding such a style into the annual strategic pow-wows, which are typically so conventional and ineffective.
Here are the principles and traits that underpinned Professor Zemsky's presentation:
Educational and structured (keeping pace)
Entertaining (humor)
Interactive and energetic (questioning)
Co-learning (listening)
Debate was encouraged (among the participants)
Zemsky managed a room of over one hundred 50-year olds with grace and firmness.  With so many minds, personalities (and accumulated experience) in the room, there was bound to be some useful feedback available.  There was plenty of room for humor, exchange and, even, controversy.  All the while, Zemsky steered the conversation and managed to transition through the agenda.  It was an impressive feat.
 Ownership & Presence
So, what if your CEO knew how to speak like that and manage a group?  On the hand, it takes the ownership à la Steve Jobs to stand on stage and hold a line.  It also takes presence, if not the presentation skills, of a Sir Ken Robinson, as well as the strategic prowess of truly top line individual (dare I say consultant).  Finally, not least, it takes the humility to be able to listen and learn from the others.
My profound belief is that if a CEO were able to facilitate a discussion with so many people, each with their own history and perspective, that constructive and powerful movements could be formed within a company.  Thus, may winners be born.
What do you think?  Is such a profile and skill set desirable as a CEO?