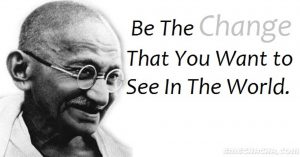 In a world of quotations and sayings, it occurred to me recently that many of these old dictums have taken on new meaning in this fast-changing world. Whether because a noun has been co-opted or distorted, or the content of the saying now has a new reference, there are many old sayings that, at the very least, could raise an eyebrow.
Just saying…
Herewith some of my favorites. I'm sure there are many more, so will be happy to hear about them from you!
"A house without books is like a room without windows" (by Heinrich Mann)
"All Greek to Me" MD: not anymore with Google Translate?
"A lie can travel half way around the world while the truth is putting on its shoes" MD: and then some! (by Charles Spurgeon)
"Apple of my eye"
"Every Cloud Has a Silver Lining"
"I always trust my gut reaction; it's always right." (by Kiana Tom) MD: Try big data.
"Information is power"
"On the Same Page" MD: top 10 results?
"Nothing is free"
"Quick and Dirty" MD: ePorn
"Read a book by its cover" MD: Kindle's?
"Six degrees of separation" MD: check out Mitch Joel's Six Pixels of Separation if you haven't already
"The best thing about the future is that it comes one day at a time." (by Abraham Lincoln) MD: a second at a time…
"The smallest minority on earth is the individual. Those who deny individual rights cannot claim to be defenders of minorities." (by Ayn Rand)
"The whole purpose of education is to turn mirrors into windows" (by Sydney J. Harris)
"The world is your oyster"
"The pen is mightier than the sword"
Would love to hear your favorites in the same vein!