Minter Dialogue #76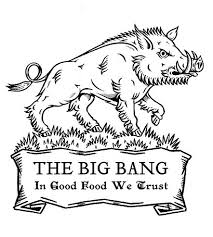 This interview, recorded on October 1, 2013, is with Max Mason, founder and owner of Big Bang
Restaurants, based in Oxford, England. Max is not my normal type of guest on this show, in that he is an SMB entrepreneur.  Max is running a successful restaurant, with a strong concept, that has integrated some new pioneering digital technologies. I always enjoy the chance to talk about more operational activities and there's nothing more down to earth than a man running his own business. Plus, if you're in the area, Max has an offer for listeners of the podcast!
You can also sign up to the regular Minter Dialogue podcast here via iTunes.
Music credit: The jingle at the beginning of the show is courtesy of my friend, Pierre Journel, author of the Guitar Channel. I invite you to take a spin!
To connect with Max Mason:
Sites mentioned by Max Mason:
Revel Systems [no longer functioning site]
You can reserve a place at BigBang… online, on Facebook or on Twitter!
————–
Further resources for the Minter Dialogue Radio Show:
Meanwhile, you can find my other English-speaking interviews on the Minter Dialogue Radio Show on Megaphone or via iTunes.  Please don't be shy about rating this podcast on iTunes!   And for the francophones reading this, if you want to get more podcasts, you can also find my radio show en français over at : MinterDial.fr, on Megaphone or in iTunes.