2015 is not even a month old and we have had a few unexpected events around the world. For those of us navigating in the digital world, this is "business as usual." New initiatives, technological glitches and business model shifts are a daily occurrence. However, there are certain fundamental (and predictable) shifts that are transforming business. It is no longer about if, but how much these technologies are going to impact business.
Which of the following four major trends do you believe will impact your business most in 2015?
mobile marketing
social media marketing
wearable technology
content marketing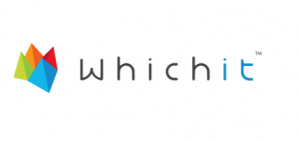 Below is a brand new app to which I was turned on, called Whichit, that is a quick and fun image-based way to create a survey. Once you have picked your option, you can immediately see the results, split male/female and among your friends!
Let me know what you think in the comments (and do please comment about whichit, too!).