Minter Dialogue Episode #138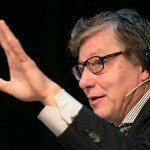 This interview is with Bertrand Pecquerie, CEO and founder of the Global Editors Network, a non-profit association that brings together editors-in-chief and senior news executives from all platforms (print, digital, mobile or broadcast) around the common goal of defining the future of journalism. In this discussion, we discuss how media companies are evolving, the use of big data and virtual reality in media and the viability of long form journalism.
Below, you'll find the show notes and, of course, you are invited to comment. If you liked the podcast, please take a moment to go over to iTunes to rate the podcast.
BTW: If you are using Stitcher, my podcast is now available here.
To connect with Bertrand Pecquerie:
Sites mentioned by Bertrand:
Upcoming GEN Hack Days – Paris (@LeParisien) (Mar 26-27), Warsaw (Mar 30-31), Istanbul (April 16-17)
GEN Summit in Barcelona – 17-19 June, 2015 – On news and wearables, mobile news and data journalism
Le Parisien app being launched in April
Wibbitz – news service that converts text to video
About Swiss Leaks via Wikipedia – journalistic investigation of tax evasion in Switzerland
MIT Karim Ben Khelifa – "The Enemy"
Project Syria
———
Further resources for the Minter Dialogue podcast:
Meanwhile, you can find my other interviews on the Minter Dialogue Show in this podcast tab, on Megaphone or via Apple Podcasts. If you like the show, please go over to rate this podcast via RateThisPodcast!
And for the francophones reading this, if you want to get more podcasts, you can also find my radio show en français over at: MinterDial.fr, on Megaphone or in iTunes.
Music credit: The jingle at the beginning of the show is courtesy of my friend, Pierre Journel, author of the Guitar Channel. And, the new sign-off music is "A Convinced Man," a song I co-wrote and recorded with Stephanie Singer back in the late 1980s (please excuse the quality of the sound!).