Minter Dialogue Episode #171
This interview is with Caroline Rolfe, Global Director of Digital at ghd, providing premium hair styling tools — most notably hair straighteners — for hairdressers and consumers. Caroline has driven a very progressive digital strategy for ghd and in this interview shares with us some of the key components of ghd's approach, including an inside look at ghd's social media strategy and the importance of advocacy. Plenty of operational pointers and insights.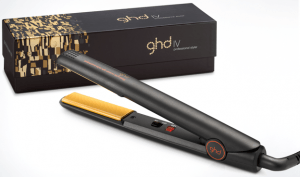 Below, you'll find the show notes and, of course, you are invited to comment. If you liked the podcast, please take a moment to go over to iTunes to rate the podcast.
This podcast was sponsored by TRAACKR, the influencer relationship management platform, that I have used now personally for a couple of years. Give it a try if you are keen to find and engage with the right influencers! For more coverage on the De Grisogono approach to influencer marketing, there is a case study, published by Traackr. 
To connect with Caroline Rolfe:
Sites mentioned by Caroline:
Running in Heels (updated: no longer online) – the online magazine for women, delivering an inspiring mix of style and substance daily that Caroline co-founded
————–
Further resources for the Minter Dialogue Radio Show:
Meanwhile, you can find my other interviews on the Minter Dialogue Radio Show on Megaphone or via iTunes. Please don't be shy about rating this podcast on iTunes here! And for the francophones reading this, if you want to get more podcasts, you can also find my radio show en français over at: MinterDial.fr, on Megaphone or in iTunes.
Music credit: The jingle at the beginning of the show is courtesy of my friend, Pierre Journel, author of the Guitar Channel. And, the new sign off music is "Finger Paint," written and performed by Josh Saxe, produced by Chase Geiser. Here's a link on iTunes. I invite you to take a spin on Pierre's podcast or listen to more of Josh's music!