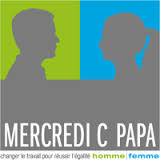 I met Antoine de Gabrielli and his wife Beatrice de Gourcuff, through my wife and, as with only those rare relationships with spouse's friends, I totally co-opted them as if they were my friends originally. They are a most impressive couple, boasting six children and a fun eclectic group of friends and an equally colourful home.
January 2015: In France 85% of couples are dual earners.
The mobility of one's spouse becomes a discriminatory factor for the other.
Beyond the specific issues related to the employment and management of men and women, there is a new emerging management challenge: dual-earner couples.
February 2015: Mark Zuckerberg unveils "Zee-city," the Facebook city.
Daycare, concierge, convenience stores, housing … it's the company that absorbs the city and not the reverse, to retain feminine talent, in particular.
Individual freedom or burgeoning totalitarianism?
The city and the social ties coming up against the universal enterprise.
May 2015 France: Civil recognition of children born abroad to homosexual couples.
Mother surrogacy: a commercialization of women, a boundary crossed (transgressed?)
The bellies of the poor women at the service of wealthy men.
June 2015: Success in France 1 European network of professionals committed to equality between men and women, the HAPPY MEN network.
Men are coming to understand that professional equality is beneficial for them, too. It opens the possibility of crossing the "glass floor" i.e. to work without sacrificing one's personal life.
The need for a wholesome private life for professional and engaged men is beginning to be recognized.
10 major partners in 2015 for Happy Men Network.
July 2015 Germany: 45% of graduates of higher education do not have children.
German birth rate: 1.38.
Massive opening of frontiers to migrants: 1 million entrants estimated in 2015.
Ethnic tensions (PEGIDA – Patriotic Europeans Against the Islamisation of the Occident / in German: Patriotische Europäer gegen die Islamisierung des Abendlandes)
October 2015: Publication of the 8th Women Matter study.
Proven benefits of professional mixity and equality between women and men: stop the waste of talent, better meet market expectations.
Indicator of organizational and managerial effectiveness: percentage of women leaders versus women working within the company.
October 2015: Facebook and Apple offer their workforce to support the costs of freezing oocytes.
Objective: "No longer have to choose between career and children."
Bearing children takes a back seat to the career, thanks to science?
Female fertility under the control of the company.
November 2015: Mark Zuckerberg, Facebook's CEO, said he would take parental leave for two months to care of his children.
By offering four months of parental leave to take care of the children, demonstrates that Facebook is far ahead of US law.
One key goal: to attract and retain top talent.
November 2015: In the USA, 29% of women have a higher income than their spouse.
In all issues of diversity, a tipping point is reached above 30%.
Men are faced with the prospects and challenges of free, family and social.
Solutions: to give value to that which is free or to commoditize?
The rise of expert-advisors of private life.
November 2015: In France, RATP (public transport services) faces the "religious fact" in business.
RATP crosses the line: the discrimination of women in business under the pretext of religion: no woman senior leader, no greeting, and a refusal to address women…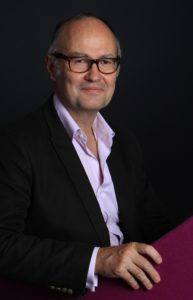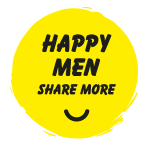 Antoine de Gabrielli, based out of Paris, is Co-Founder and CEO of Companieros and President of Mercredi-C-Papa. He is also Founder of Happy Men, an inter-enterprise network for men who are committed to the battle for equality of the sexes. As their motto says, Happy Men share more.