For the first time in human history, every movement in the physical world can be identified, recorded and analyzed through our mobile phones, smartwatches, fitness trackers and soon smart-tattoos and implants. This fundamentally changes our relationship to ourselves and others because "digital" and "physical" are now merging, providing a completely new source of data and analysis, and ultimately a higher-fidelity representation of who we are.
The impact of these capabilities goes way beyond their initial application to maps and navigation or even geofence marketing. We are exploring use-cases across all verticals: advertising (from attribution of campaigns to segmentation of audiences based on their behavior in the physical world), retail (consumer patterns, routes, frequency, times), healthcare (from tracking an infectious disease across the country to reminding folks of the proximity of a pharmacy to pick up their prescription), sports and entertainment (from performance tracking apps to geofencing communications within a venue for a few hours), news (local citizen journalism), financial services (fraud prevention by matching transaction to place), transportation and logistics/delivery (from Uber to Fedex, route optimization, user feedback in real-time), field service operations (team management for utilities), and, of course, public safety and government (managing refugee flows is a timely concern). From collecting anonymous data from millions of users and extracting statistical models of behavior to addressing one individual's specific needs based on interactive systems, localization tools are going to change every sector of activity.
From a company's perspective, what needs to be done to take advantage of it?
First, think about what you could know through these tools that you don't today. Localization tools provide data that was not available before.
Second, research and identify the right partner who has the expertise and technology to help you.
Third, start doing something, iterate and learn. There are major opportunities for competitive edge with the right combination of one and two above.
What are some of the risks and opportunities?
The biggest risk lies in the need to define new boundaries and protection mechanisms for privacy, as regulators are still lagging behind with the very rapid evolution of technology, particularly in mobile, internet of things, etc.
The opportunities are many from a business standpoint, since more "picks and shovels" need to be built, either specialized in certain "vertical" problems and solutions, or specialized in back-end computation of increasingly large amounts of data, or yet in front end data visualization for both consumers and business decision makers.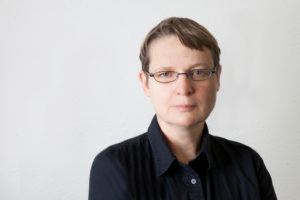 Anne Bezançon is the founder and President of Placecast, the leading enterprise platform for monetizing mobile location and user data at scale. The company specializes in providing proven, secure, privacy-first solutions for big data monetization to the largest Telecom (AT&T, Rogers, Telefonica), Financial Institutions and Media companies in the world. Over 500 brands have used the Placecast platform, including Starbucks, Subway, HP, JetBlue, McDonald's, and Pizza Hut.
A native of France, Anne discovered her passion for technology when she helped develop the Minitel, a precursor to the Internet. Anne moved to the Silicon Valley in 1996. She has since started three companies and participated in the launch of two more. In 1995, she organized the NGO Forum of the United Nations Conference on Women in Beijing, and pioneered private sponsorships from Apple and HP to enable training in word processing and email for 40,000 participants.
Anne was invited to meet with the French President during his official visit to San Francisco in March 2014. Anne was also named to the 2013 "Mobile Women to Watch" list from Mobile Marketer. In 2011, Anne attended the eG8 Summit, an invitation-only summit of leaders in government and industry focusing on the Internet in the context of global public policy. She writes thought leadership pieces for leading tech and business publications, including Forbes. Anne holds a diploma from Sciences-Po Paris, and an LLM in Business Law. She is the author of several patents in the field of location-based technology, and speaks frequently at various tech industry and business events.