Minter Dialogue with Carolyn Dewar
Carolyn Dewar is a senior partner at McKinsey, who founded and co-leads the McKinsey CEO and Board Excellence service line, in which role she advises many Fortune 100 CEOs. She has published more than 30 articles in the Harvard Business Review and McKinsey Quarterly, and is a frequent keynote speaker. Her latest book, "CEO EXCELLENCE, The Six Mindsets That Distinguish the Best Leaders from the Rest," published by Scribner, was co-written with her fellow McKinsey senior partners, Scott Keller and Vik Malhotra. In this conversation, we discuss special insights from her interviews with CEOs, having the right mindset for tomorrow's challenges, differences between male and female leaders, authenticity and flexibility.
Please send me your questions — as an audio file if you'd like — to nminterdial@gmail.com. Otherwise, below, you'll find the show notes and, of course, you are invited to comment. If you liked the podcast, please take a moment to rate it here.
To connect with Carolyn Dewar:
————–
Further resources for the Minter Dialogue podcast: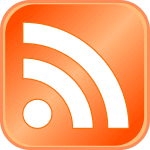 And for the francophones reading this, if you want to get more podcasts, you can also find my radio show en français over at: MinterDial.fr, on Megaphone or in iTunes.
Music credit: The jingle at the beginning of the show is courtesy of my friend, Pierre Journel, author of the Guitar Channel. And, the new sign-off music is "A Convinced Man," a song I co-wrote and recorded with Stephanie Singer back in the late 1980s (please excuse the quality of the sound!).