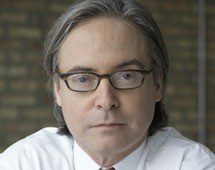 Dialogue with Jonathan Baskin on global brand challenges
Here is a Boxing Day interview with Jonathan Salem Baskin, global brand strategist and reputed author, blogger and speaker on branding.  Specifically, Jonathan is author of "Branding Only Works on Cattle" (2009) as well as "Bright Lights & Dim Bulb" (updated for 2010) and "Histories of Social Media" (Oct 2010 pre-release); and he has a successful column on AdAge.
In this interview, we take a retrospective look at 2010 and share ideas and opinions on what brands need to do, going forward. Jonathan shares his point of view on branding differences in North America and Europe, with how communities can be created differently. We also take a look at social behavior and social media marketing from a historical perspective (i.e. crowd sourcing in the French Revolution, two-way conversations between brands and consumers that existed long ago…). Please drop by and share your comments.
A few sites that JSB enjoys:
To read or follow Jonathan, here are the best locations:
————–
Meanwhile, you can find my other interviews on the Minter Dialogue Show in this podcast tab, on Megaphone or via Apple Podcasts. If you like the show, please go over to rate this podcast via RateThisPodcast!