Interactive Marketing at its best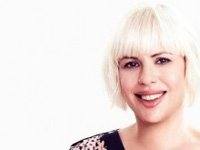 I got to know Rachel Weiss while working at L'Oreal. Specifically, Rachel began at L'Oréal in 2007 working on the digital strategy for PureOlogy and Redken USA ('professional' brands that sell through the hairdresser channel and is, thus B2B2C). At the beginning of this year, Rachel was promoted to run the Digital Strategy and Interactive Marketing for L'Oreal USA's entire Professional Products Division. Previously, Rachel worked in the financial services sector (Digital Strategist for Citigroup), an area that was paradoxically one of the first to take up the digital mantle. In this interview, we discuss the activities of Redken to see how they have actively sought to bring the offline community online and how their online strategy has contributed to propel Redken to be the number 1 in the US. Rachel is a real dynamo. Her insights and energy should inspire you! As she says in her final words: "Digital Marketing is not an academic exercise… you have to learn to play with it."
Digital links and resources mentioned by Rachel Weiss:
To connect with or follow Rachel:
————–
Further resources for the Minter Dialogue Radio Show:
Meanwhile, you can find my other interviews on the Minter Dialogue Radio Show on Megaphone or via iTunes. Please don't be shy about rating this podcast on iTunes here! And for the francophones reading this, if you want to get more podcasts, you can also find my radio show en français over at: MinterDial.fr, on Megaphone or in iTunes.