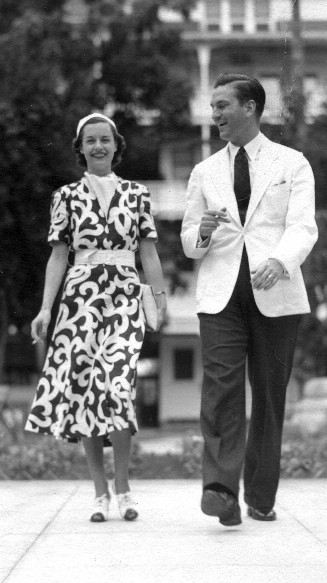 I am on a mission. I have launched a social media experiment (over on Minter Dialogue Blog) regarding the 100th anniversary of the birth of my grandfather, Lt Cdr N Minter Dial, after whom I was named. I spent the better part of eight years researching the life of my grandfather who was born on March 21, 1911 and died December 15, 1944. In celebration of his birthday, I would like to pay tribute to him and to the men and women who sacrificed so much during WWII.
Here is the executive summary version of the story: Minter Dial was born the son of a US Senator (Nathaniel Barksdale Dial, SC), graduated from the Annapolis Naval Academy in 1932 and was awarded the Navy Cross, as captain of the USS Napa, fighting in the Philippines. He was captured in 1942 (Battle of Corregidor) and died in December 1944 after 2 1/2 years as a POW. The gem story inside the story relates to his Annapolis ring that was lost in 1944 in the Philippines, found by miracle in Korea in 1962 and then stolen in 1967 in Paris. At its core, the mission is about trying to refind that Annapolis ring.
What I am looking for is to have a community effort to recreate Minter's last letter, written on the eve of his death, in Bilibid Prison, Manila. We will do this together in an orderly fashion on March 21st, 2011, 100 years to the day after his birth, on his Facebook fan page.
HOW TO PARTICIPATE
To participate will only take a total of 5 minutes of your time, I promise. The campaign is exclusively designed around the Facebook fan page in his honor : LT CDR MINTER DIAL (yes, please do become a fan if you have a moment!). If you are interested to join, please send me a mail to MINTER at minterdial dot COM.
To find out the details and how to join, please visit my other post here.
THE REAL AND VIRTUAL MERGE – THE IMPORTANCE OF BLENDED MARKETING
As I have I rolled out this programme (with the kind inspiration and guidance of Marie-Laure Vie), I am quite amused at how the virtual and the real come to interplay with one another.
Specifically, I have used as many different networks as I can muster, including at my squash club, via email, Viadeo, forums and, of course, the Facebook community. Since the programme is centered around Facebook, those who are not on FB, cannot participate. That said, by virtue of the mission, the number of people who have merrily replied in full support of this mission — and yet do not have a Facebook account — reinforces how important it is to have a blended approach to any communication, marketing or networking efforts. The virtual can lead to the real and the real can merge seamlessly into the virtual. At times, it is hard to make out the line between them both.
The campaign was launched on Saturday March 12th and there are now more than 30 people who have volunteered to participate. There are a total of 92 slots available, so I am still looking for volunteers. I would love for any of you who come across this post to come join in the party. Failing that, just drop in a comment of support below!