The power of digital organization
In this, the last of the 5 posts on the best productivity tools, the focus here is on the power of lists, groups and filters.  Call it your Digital Network Organization (D.N.O.).  Best in class management skills inevitably require being tremendously organized.  In the digital sphere, the skills must be reapplied and reconfigured.  The media and the tools have amplified and evolved.  The notion of organizing one's digital media takes understanding the beauty of random access memory (RAM), folder hierarchies and diverse distribution options.   At the same time, it is vital to consider carefully one's network, to know who is who, why, where and how you contact them.  I would classify this as a requisite part of an executive's ongoing digital education.
Regrouping your digital network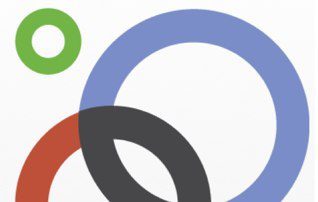 The new social network Google+ provides a superlative feature allowing you to classify your network into circles (and then Facebook quickly reacted to improve their list function, too).  These types of lists enable you to manage better your privacy as well as how you interface with your network.  Similarly, in Twitter, one of the keys to a good Twittexperience is to create lists of the people you follow.  The key to categorizing and organizing your network is to reflect on the shared interests (whether personal or professional), shared origin or location and shared language(s).  Please don't hesitate to share other good types of categories you use!
Whatever your platform, you must take the time to arrange your D.N.O.  As I like to say, saving time, takes time. All these groups, lists and filters take on a new meaning when well worked into an email platform.  Most modern systems provide some ability to organize your contacts.  As with most of these tools (including outlook, word, powerpoint), we only ever scratch the surface in using the available functionality.  And it's true that, as soon as we have learned our way around, out comes a new version requiring us to get reacquainted with where is each button…  That said, I would like to suggest with conviction that there is one service that truly has the best user interface and most robust functionality to make your email experience as hygienic and effective as possible…
The uber organizing email system: GMAIL from Google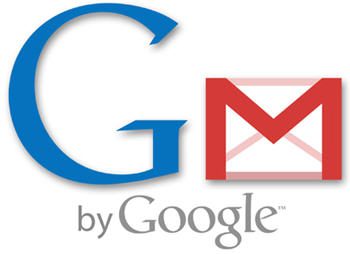 Whatever your system, you will be able to do some form of organizing.  Whether it is via flags, tags or filters, most services have some.  Having used Outlook for over ten years, and been longtime user of Hotmail, AOL, Mac Mail etc, the one that stands out is GMAIL.  Here are the top four reasons why I prefer GMAIL.
Priority Inbox. There are several ways to parameter your incoming mails, so that the key emails don't get lost in the shuffle.  In the priority box, you need to key in the most important senders.  In addition, there is "Starred," which I use to identify emails as needing a follow-up action.
Groups. The Groups function is related to the Google contacts which works, of course, seamlessly with gmail.  The key point is to take the time to put your contacts into groups (sorted by interests, connection, language, etc…), which allows you to send out mailings to a specific audience with targeted content.  Groups is one way to make sure that you avoid spray & pray mass emails.
Labels. Labels are gmail speak for folders.  The labels allow for rapid filing and organizing.  When combined with the robust filtering system, you can have mails directly filed into folders (using the appropriate label), circumnavigating your inbox and avoiding unnecessary clutter.
Rapportive.  Rapportive is a free add-on for gmail on Firefox & Chrome (Mac/PC) that effectively brings a social CRM environment down to the individual user.  It links to all the available social data on your email recipient, allowing you to connect and view his/her most recent social interactions.  It's an absolutely fabulous tool.
As I wrote before, most email services provide a host of functionalities that remain unexploited by the masses.  It takes a little getting used to, possibly hanging out with a gmail nut (like me), and you can get the hang of it very quickly.
Finally, here is a wrap up of the other 4 of five greatest productivity tools.
Do let me know which is your favorite, or another one you would rather add!