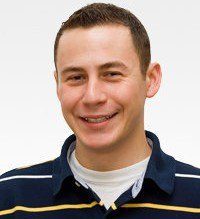 the world's largest Facebook statistics portal, and quickly gaining prominence for tracking the other major social media sites. Based out of Prague, Lukas is in charge of Socialbakers' Professional Services Unit called
Candytech
, a digital media agency who can be one of only a few in the world that can boast that Facebook is one of
their
top clients. In this interview, Lukas and I discussed the origins of Socialbakers and some of its latest developments. We also looked at some of the keys to a successful social media strategy, in the eyes of Socialbakers, and chatted about the new Facebook timeline, Pinterest and Google+, as well as some of Lukas' favorite apps.
To connect with Lukas Maixner:
Sites and apps mentioned by Lukas
Facebook Cross Cafe (in Prague)
Health Month: To set up goals for improving your health, with a layer of gamification.
————–
Further resources for the Minter Dialogue Radio Show:
Meanwhile, you can find my other English-speaking interviews on the Minter Dialogue Radio Show on

Megaphone

or via

iTunes

. Please don't be shy about rating this podcast on iTunes! And for the

francophones

reading this, if you want to get more podcasts, you can also find my radio show

en français

over at :

MinterDial.fr

, on

Megaphone

or in

iTunes

.

Lukas Maixner is co-founder of Socialbakers.com,