I had a lovely interview podcast with a good friend of mine, Olivier Cimilière Cordonnier, who is specialized in Corporate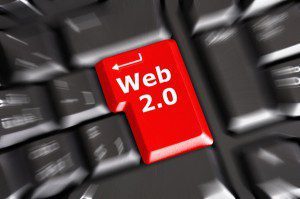 Communications (formerly head of Corporate Communications at Google France) and author of a successful French blog (Le Blog du Communicant 2.0). It sparked a side conversation about the opportunity for a CEO to open a blog. But, is it a good idea for a CEO to dedicate time to writing for an audience she/he cannot control or even know?  I have three good reasons why to do a blog and the 4 conditions I believe are necessary before undertaking.
3 good reasons why to blog
I have three good reasons why a CEO should consider starting a blog.  On balance, I would argue that it is easier to justify a blog for a B2B company, whose clients are that much more easily identifiable.  But, the case should be made for ANY CEO, as, in my opinion, it is as much about leading and enabling a 2.0 mindset.
CEO as role model.  If you want your company to move forward in accepting the "2.0" aka conversational mindset, the top-down leadership example remains pertinent and powerful.
A blog can be transformational.  The work of determining an editorial line that is in phase with your client base can help a company to evolve.  A blog whose purpose is to respond to the clients' concerns and allows for bona fide (i.e. non moderated) conversation can help a company demonstrate client-centricity.
The media is the message. If certain industries (technology, communications) and captains of industry have taken the lead in C-suite blogging, the vast majority are still "waiting in the aisles."  Actually, the majority do not even see the reason. A CEO who chooses to blog, in most cases, has the opportunity to demonstrate innovation and leadership.  As Olivier Cimilière wrote, only one of the top French CEO's (Jean-Bernard Levy at Vivendi) has started up a blog…
The four conditions for a CEO blog to succeed
There are four conditions that need to be met in order before a C-suite executive takes up a blog.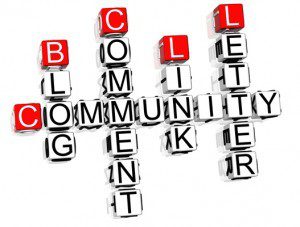 The editorial line of the blog must be turned toward the client. What does the client want to hear? What solutions are you going to provide to whose problem?  There must be a value-added content, delivered in an agreeable-to-read style. I would argue that adding images and external links should be part of the editorial line.
A blog — like all social media — is for the long haul. The executive who engages in a blog must be prepared to participate over a contracted time. The more so because the likely audience levels at the beginning risk being anemic. As a blog starts up, this is probably just as well as the chief executive learns the ropes.
The style must invite the 3 Cs of: Conversation, Commentary and/or Criticism with only a posteriori moderation.
Finally, and most emphatically, the CEO's blog cannot be outsourced.
Despite blogging no longer being a novelty, there are still wide-open expanses for C-Suite executives to show true leadership and occupy the territory in their industry.  An active, conversational blog can be one of the fastest ways to help a company culture transform.  However, if the conditions cannot be met, then it is not advisable to launch oneself into a blog.
I would appreciate hearing your thoughts?  Any good examples of a C-suite bloggers you'd like to highlight?  Bad examples?