Have you ever tried to figure out the different (and viable) eCommerce business models?  In this post, I will try to provide a lucid categorization and will happily hear your remarks.
eCommerce – still in its infancy
With the growing consumer acceptance of eCommerce and a difficult business environment, brands and businesses are all beadily eyeing the eCommerce opportunity.  But, eCommerce is still in its infancy.  If the percentage of total retail is closing in on double digits in some countries, the eCommerce model is still learning its way for the vast majority of us.  Taking a look at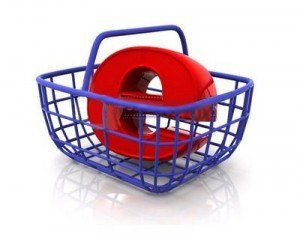 eCommerce sites as a percentage of the number of total web sites, eCommerce is still just a small pinpoint.  According to Bath-based (UK) Netcraft, there are a little over 600 million websites, while this Dutch-based website, WorldWideWebSize, estimates that there may be around 7.4 billion pages referenced on the web.  In comparison, I roughly estimate that there are 2 million eCommerce sites worldwide (500K in North America, 1 million in Europe, 500K in ROW).
Integrating eCommerce as part of a broader strategy
Businesses are needing to figure out if and how to integrate electronic commerce into their existing business strategy.  For some startups, they have the "chance" to start from scratch as a 'pure player'; but, this is not necessarily an easy route — far from it.  For most brands, meanwhile, it means figuring out the best mix of channels in light of their history and their existing partners and commercial strategy.
So, what is the right eCommerce business model?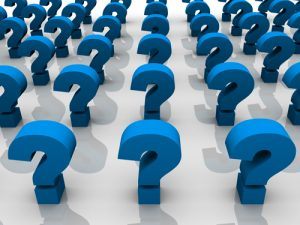 When a company is sizing up its eCommerce strategy, there is, by definition, no historical data on which to build a model.  In general, there is just not a lot of granular data available on how eCommerce is doing — and certainly not in terms of profitability since the data is always folded into some larger number (except for the odd publicly traded pure player).  Nor is there a lot of talent with experience to go around.  The main analysis in setting up an electronic commerce site must focus on three key pillars areas:
establish the right fit with the brand image
align with the company's culture
consider the fit/mix with the existing channels.
The other day, my friend Michel told me, with a smile, that there are just two models (Amazon and the rest) and that very few offer great profitability.  Notwithstanding the marked difference between pure player and 'traditional' retailers, here are nine different eCommerce business models (without talking numbers):
The Single Brand. This is when a brand decides to create its own eCommerce site, à la Hermès or Louis Vuitton.
Marketplace.  A eShopping Mall with multiple brands and categories.  Examples: Amazon, eBay, Price Minister, LeBonCoin. Many outfits have chosen to outsource their eCommerce logistics to the Amazon platform, including some of the bigger players in the past (such as Target, Toys R Us, Borders…).
Vertical marketplace. A eShopping mall on a specific segment.  Examples: Zappos (shoes), Diapers.com, OneStopPlus (plus size fashion).
Community marketplace.   Built around a lifestyle, a community marketplace involves identifying and galvanizing a shared mindset. Examples: Etsy, Craigslist, ModCloth (Indie/Retro/Vintage clothing), SkullCandy (earphones & headphones).
Flash Sell marketplace.  The concept is creating pent up demand to be bought at specific time slots, and sometimes in limited series.  The majority of flash sell concepts seem to be concentrated on fashion.  Examples: Ideeli, VentePrivee, Gilt Group, HauteLook.
Crossover.  A blend of Brick & Click stores.  Examples: Lavinia (wine), FarFetch (independent fashion labels), Cyrillus (fashion)… and, of course, we can say the same for all major distribution chains with their own eCommerce site (à la Walmart, Carrefour, etc.).
Personalization. The online nature of sites allows for a greater ease of personalization. Examples: There are a number of variations on this theme. In the tech space, you can order a custom-built computer with DELL or Apple (where you can also order your name on the back of your ipod). In design or interior decoration, you have Made or MyFab. Or again ShirtsmyWay or DesignYourOwnDishes (coming soon).
Immaterial going Physical.  In other words, making an electronic version into something real.  Examples abound: Other than the likes of foto.com, shutterfly and snapfish that turn your digital photos into photo albums and personal calendars, you have Blurb to print your own book, Flipstory to convert YouTube videos into real flip books, or again TasteBook to create personalized recipe books.
Facebook or Social Commerce. Putting up an f-Commerce site is another option, still largely uncharted and unproven. Examples of note: Asos, 1-800-Flowers, Coca-Cola, Mark.girl Cosmetics. You also have some companies doing partial offers on Facebook, such as Victoria Secrets which have used their fan page to offer gift vouchers.
In conclusion, there are myriad options. The vast majority are in the marketplace variety, since making the plunge as a standalone brand is difficult without some form of scale. Whatever the business model, the keys to a successful eCommerce strategy will depend on having great product, fabulous customer service and, above all, taking care to render the value in the different options that electronic commerce offers. For the click & mortar brands, the internal organization must be very carefully reviewed because the implications can be far-reaching.
I'd appreciate your feedback, especially on the business models. What do you think of these categories? Am I missing any?