To grow organically or via acquisition?  This is a perennial question by many companies in many industries.  In the world of the internet, as we remain in the "early days" — to the extent that most internet players are still not making money — it is as yet premature for most sectors to think of acquisition as a main strategy.  This does not apply to the Googles of the world, nor those backed by big money or who are owned by an ongoing concern.  That said, I thought I might take a look at two interesting opposing models in two different segments where the question is absolutely central to their strategies.
Craigslist and OLX – The classifieds online.
Craigslist (CL), which was founded by Craig Newmark in 1995 and incorporated in 1999, took the local San Francisco market, literally, with a group hug;  and it has gradually created a virtual 'peace & love' community spread out over more than 50 countries in 5 languages.  With an Alexa ranking of 32 (#10 in USA), the site is well ingrained in North America and in North American ex-pat communities around the world.  Ownership is private and total revenues remain quite vague.  It is believed Craigslist was bringing in $10-20 million in 2005 and 2006, but that they may have earned $150 million in 2007 (according to WSJ via Wikipedia source) and are projected (by AIM Group via Kelsey Group)  to pull in $122 million in 2010.   Nonetheless, Craigslist seems content to grow slowly, organically — essentially by word of mouth; and the time spent on CL by users remains quite steady and loyal at 14 minutes. The company has an anti-capitalistic feel to it, driven by its founder, which may very well be why people like and trust Craigslist.  [The same could be said of why people followed the Grateful Dead.]  The feeling is transported across boundaries — even with a rather unwieldy English sounding name.  Fitting the profile to a tee, we have personally transacted on Craigslist in three countries and each time we have had nothing but positive experiences.   [One sticky point for Craigslist's future is the 20-25% stake owned by eBay which has been suing Craigslist to try to maintain the value of its holding.]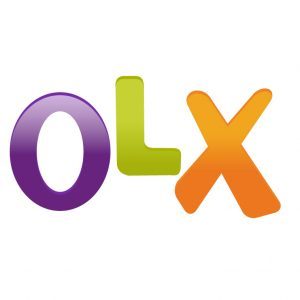 OLX.com(online exchange), founded by Fabrice Grinda* and Alec Oxenford in 2006, has set out as a competitor to Craigslist — although not necessarily head on.  OLX's strategy has been to target markets outside North America and to grow via acquisition, purchasing 8 different local players (especially BRIC-M countries), thereby acquiring local talent and market share.  Like Craigslist, OLX is privately held and numbers are not publicly available (official press release here).  A read on Alexa (which, granted, does not provide a totally accurate picture), shows that OLX.com is not strong in the US (2596th) and that the key countries are URL-specific.  Yet, with over 130 million unique visitors every month aggregated on all its different sites, OLX is no small fry**.  I note, however, that user time spent is just 3 minutes on average on olx.com, while it is 10 minutes on olx.pt, for example.  With 98.5% of its traffic coming from outside the US (versus 6% for Craigslist, OLX has the advantage of being truly worldwide in scope, and is available in 90+ countries and in 41 languages.  Per Fabrice Grinda, "I believe there is only really room for one player per market… creating a natural monopoly."  One market, one player and OLX plans to be that player outside of North America.  Nonetheless, for OLX, the key will be developing back-office synergies (c. 160 employees) and leveraging its expertise and marketing clout to grow the local players into dominant forces.  Presumably, there are also the benefits of learning from the acquirees and bringing those learnings back into the fold.
Baseline:  First, Craigslist is clearly winning the battle in North America, because of its early mover status.  Secondly, Craigslist is more niche in its orientation, in that it has a devoted user base with a strong notion of a community of shared values, which you can find wherever you conduct business on CL.  OLX is strong in a certain set of countries (i.e. Portugal, Spain, Brazil, Argentina, Pakistan…), but is spread out thinly and, to my mind, will need to be very controlled in its economic model to support the acquisition strategy.  If someone is up to that task, it would certainly be Fabrice.  Even if there may only be room for one player per market, nonetheless, there is definitely room for at least two players to cover the world!
Linkedin and Viadeo —  Freemium Professional Social Networking.
Linkedin (LI), founded by Reid Hoffman and launched in May 2003, is the recognized dominant professional social network, boasting a 24 Alexa ranking worldwide (14 in US and 65 in France).  With more than 75 million members across 200 countries, Linkedin has a strong community that, you get the feeling, shares a common set of values.  I like to think of it as the Business Class lounge mentality — wherever you go, the manners are more or less the same, reflecting the higher level of cadre that constitutes its user base.  In terms of languages, Linkedin is available in 6 languages, with English being the dominant "business" language.  Time spent is a strong 7 1/2 minutes on average.  Based on the Sequoia Capital investment in 2008, LI has a valuation of $1 billion, although the NYPPEX increased that valuation by 25%.  Revenues which were rather anaemic through 2008 ($17 million) are now estimated (via NYPPEX, as reported in WSJ) to be $205 million.  With a puny 0.5% conversion of its members to the paying subscription, meanwhile, LI still has plenty of room for growth.
Viadeo, which was launched by French entrepreneur Dan Serfaty in 2004, now has 32 million members.  A quick read on Alexa shows that Viadeo is well behind LI: #1045 worldwide, #8458 in US, but #56 in France (4 million members).  Time spent by users is a solid 5.5 minutes on average.  If Viadeo is basically unknown in the US, it purchased a strong player, UNYK, in Canada and has been targetting Europe and the developing countries (particularly India and China), acquiring several local players along the way.  Like Linkedin, Viadeo is offered in a relatively limited number of languages (6) — but has the upper hand in terms of penetration in certain countries via its key acquisitions.  It is said to be gaining 1 million new users throughout the world every month.  Different from Linkedin which typically attracts a higher level of management, Viadeo strives to garner a lower/middle management profile — the "feet on the street" as Dan Serfaty, CEO, likes to say.  One of the keys for Viadeo is that it has managed to get an 8% conversion rate of its members into a paying subscription.  According to Ferris, revenues hit $40 million in 2009 — although I have reason to believe that might yet be a little exaggerated.  Xing, the German counterpart (and third recognized competitor) that has built up a global membership of nearly 10 million, announced in August (2010) revenues of just under 26 million euros, up 20%; thus, one can imagine that the management at LI and Viadeo are also honing in on the key sales drivers.
Baseline : Linkedin and Viadeo are both exclusively professional and, as such, are playing with a very important crowd.  With very different positioning and growth strategies, it is quite possible that there is room for both.  According to Dan Serfaty, whom I met at an INSEAD conference this past week, the future may involve some kind of meta-model, akin to the roaming revenue sharing by the mobile operators, whereby all profiles (i.e. from both networks) will be regrouped together for purposes of search.
OVERALL
I see with Linkedin and Craigslist an organic growth model allowing for a more homogeneous type of community build.  Both LI and CL have the first mover advantage and have chosen to pursue a strategy of organic growth.  The challengers (and 'late comers'), Viadeo and OLX, have opted for growth via acquisition and both are focusing on a local and differentiated product.  In a head-on-head clash, one of the key success factors will surely ride on the quality of the product — does the challenger provide a superior experience?  In all cases, the parties will need to keep apace with the changing 'social' environments and technological advancements.  Both challengers are well positioned to capture the local market based on their core business model.  However, both are going to need a razor-edge approach to their finances in that they will need to amortize/optimize their investments in the local players.  Acquisition as a vehicle for growth can only go so far, in that organic growth remains the true signal of success.
While the fight between OLX and Craigslist is more head-to-head in that they are looking at exactly the same markets in the countries in which they do business, to-date, the battle is not head on in any country as yet.  Viadeo and Linkedin benefit, at least for now, from having very different membership bases.  As Fabrice said to me in a conversation on this topic, Viadeo and Linkedin are very much social networks and will need to harness the social power which is not the case for CL nor OLX, which are dealing with eminently local markets, trading and advertising among geographically tight communities.  Personally, I could see the "social" component still play a role in the Classifieds area.  All the same, it certainly seems easier to understand the economic model of the classifieds versus the social networks.  A tale of two different competing models.  It will be most interesting to see how both these battles play out.
Ironically, I note that both the "organic" companies are American born and bred, while the "acquisitive" companies are owned and run by Frenchmen.  Does that mean it is a trend?  Far from it, particularly since Fabrice has been living in the US since the early 1990s and Dan is now based in San Francisco (since this summer).
What do you think?  I welcome your comments and thoughts.  Can you suggest other segments where the same battle plan is playing out?
—————–
*In full disclosure, Fabrice is a cousin via marriage.
** OLX's major sites:  Portugal: www.olx.pt; Spain: mundoanuncio [now defunct]; Mexico: www.olx.com.mx; Brazil: www.olx.com.br; Russia: www.olx.ru; China: www.edeng.cn