I just love London taxis!  Talk about a 'brand' with deep trust.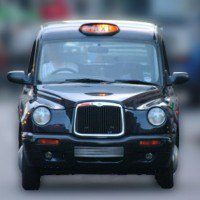 Their look, cabin size, ("the") knowledge of the drivers, and their general level of courtesy all make for a great symbol of London. As goes the taxi experience, so goes the first impression of tourists — and on balance it's a cut above the rest.  Even on a daily basis, for those living in London, for those who can afford them, the taxis are a great resource (much different from the taxi experience in Paris, for example).
iTaxi – stay connected
On a recent trip to London, I was delighted by the set up that this driver has put in place in his "office." Fully loaded and rather creative.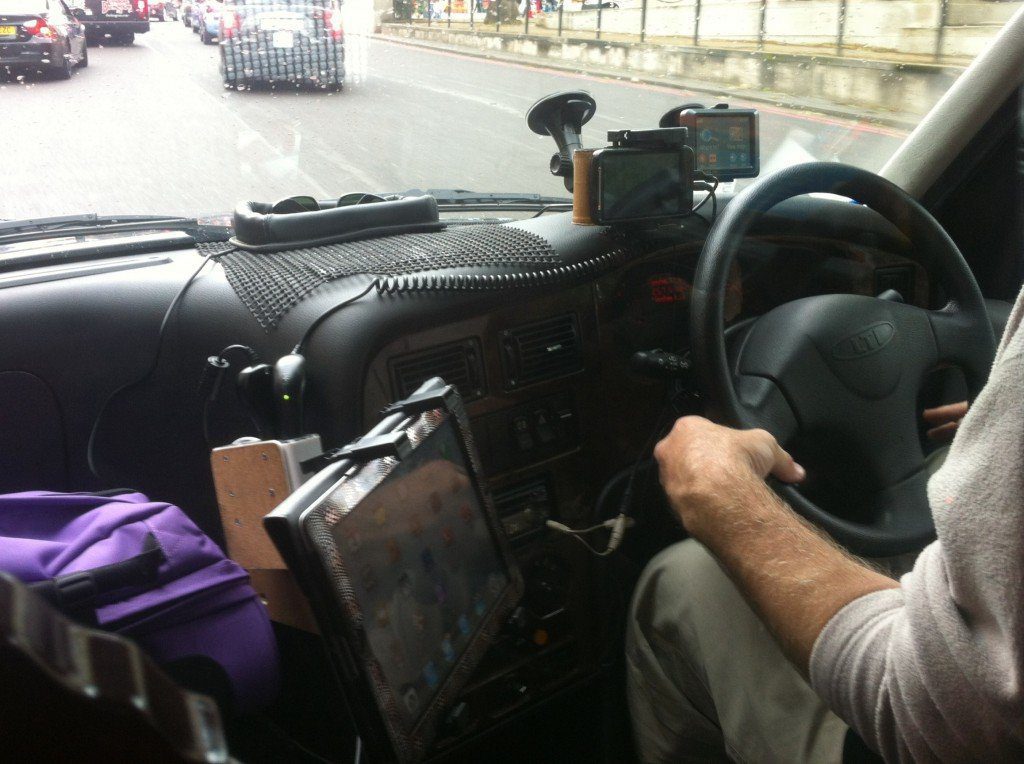 In his space, he had a GPS, an iPhone and an iPad all rigged up, complete with enough USB plugs and electrical jacks to keep those batteries charged.  The entire set up was hand made, replete with wooden braces and metal plates.
The bonus? He carried his acoustic guitar in the front as well.  In his iPad, he has loads of sheet songs to learn when business is slow or on his breaks.  Love it.  The main reason he used all the web-wired electronics: tracking, buying and selling stocks.  Now there's an entrepreneurial spirit.  Just hope he keeps his hands on the wheel and the eyes on the road when he's driving!