How much do you love Marmite?
Passing through Waitrose this weekend, I came across this Diamond Jubilee version of Marmite.  For the British, it is a fitting link between two grand institutions: the Queen and Marmite, 100% British and 100% British Yeast.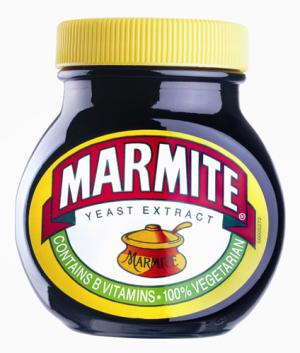 Ma'amite

: An enchanting promotion

The concept, the decor and the wording are delightful — for those who like Marmite, that is.  And, the price is no more than the usual — so no profiteering.  There is even a nice little double entendre with "toasting" — cheers to Ma'am, while putting Marmite on your toast.  For the record, just in case you have never come across a regular jar of Marmite, this is what it looks like.
Marmite

XO: A fitting brand extension

And, for good measure, I also liked the cognac-inspired Marmite XO version: deluxe packaging and pricing.  The XO version is priced at ₤3.99 (₤1.60 per 100g versus ₤1.25 for the usual recipe).  I have written in the past about Marmite and some great and supremely funny Marmite ads done by DDB.  Hats off to Marmite Marketing team!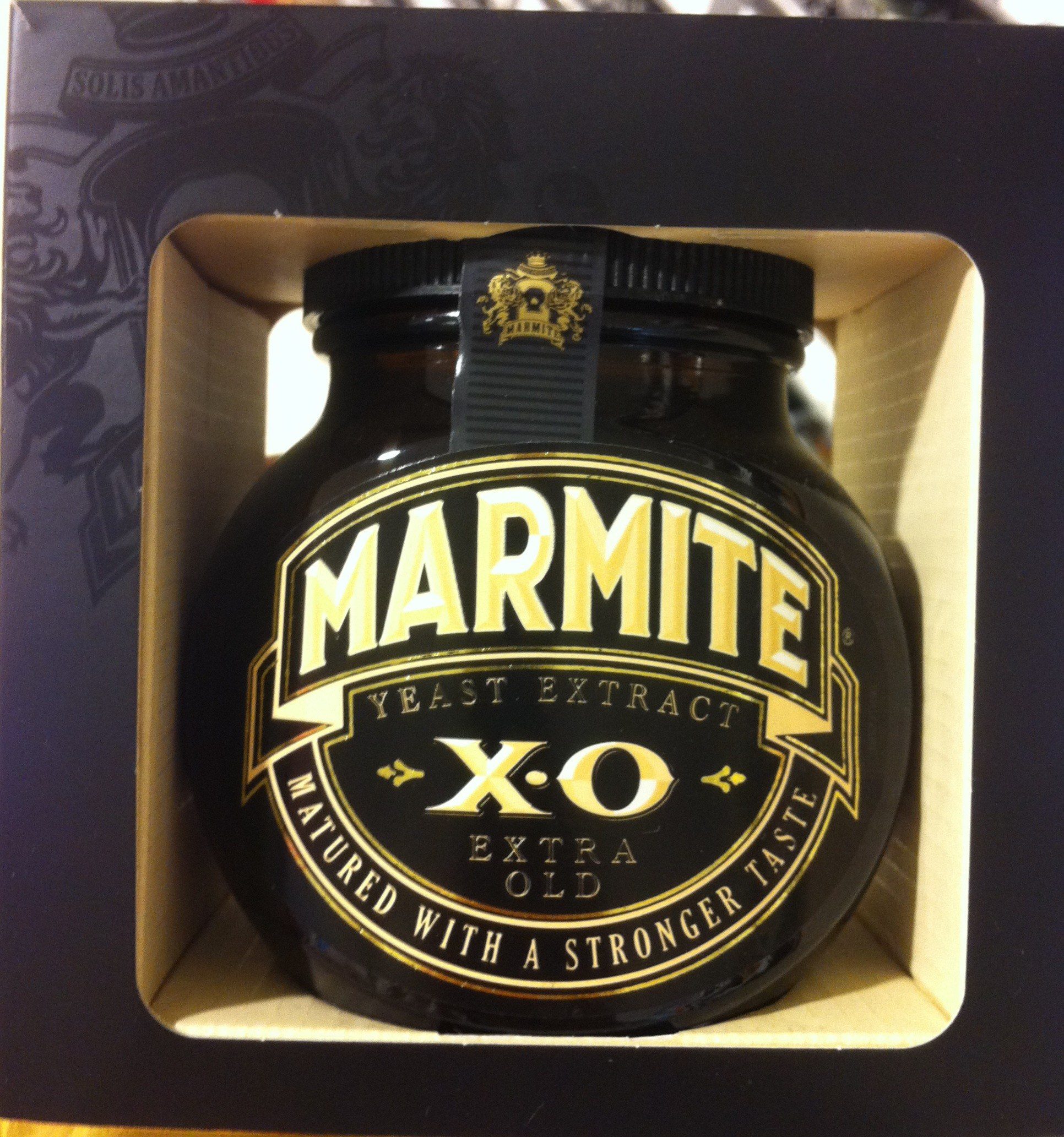 I believe these are well founded brand extensions and/or promotions for the Marmite brand.  I hope that their originality paid off.  What do you think?