Minter Dialogue #47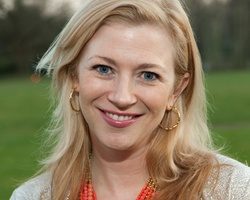 This interview is with Kathleen (Gillin) Mitchell, a former colleague from my L'Oreal days and now head of EMEA for Stella and Dot, an innovative company, founded by Jessica Herrin, that is built on a direct sales model merged with social and eCommerce. Recognized as one of Inc 500's fastest growing companies, Stella and Dot is paving a new way with a strong sense of mission and brand (read their manifesto here). It's an exciting business model. In this conversation, we discuss how Stella and Dot's model works, the keys to its success, how they manage their social media strategy. It's a great entrepreneurial story.
StellaDot UK YouTube Channel
————–
Further resources for the Minter Dialogue podcast:
Meanwhile, you can find my other interviews on the Minter Dialogue Show in this podcast tab, on Megaphone or via Apple Podcasts. If you like the show, please go over to rate this podcast via RateThisPodcast!
And for the francophones reading this, if you want to get more podcasts, you can also find my radio show en français over at: MinterDial.fr, on Megaphone or in iTunes.