With Facebook's Graph Search rolling out, social media marketing may well be getting ready for the next generation.  Specifically, it seems LIKELY that some people may now regret having liked so many things, songs, brands and people along the way.  As it stands, with somewhere north of 2.7 billion likes per day (see this CNET report in August 2012), is it

appropriate that all likes are alike?  The big problem is that we have been using the LIKE button to mean many things, a little like the Favorite Button on Twitter.  But, in many ways, the Facebook LIKE button is going to operate as an opt-in.  If you liked such and such, it gives Facebook — and its revenue sources — license to connect with you, use your data and re-target you.  Since nothing is free, I think we can all accept that point.  The problem I wanted to zero in on was that LIKE needs to be nuanced.  For example, it should have a shelf life.  Imagine this: Fast forward ten years and Facebook is still going strong.  Something that a 16-year old liked may well not be her cup of tea as a 26-year-old, etc.  Wouldn't it be great if there were a way to revalidate or clean your LIKE database.  I think that Facebook URGENTLY needs to address this issue before it is too late (and we ARE ten years on).
Facebook Like Button Life Expectancy?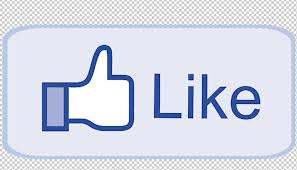 What if a LIKE button were to have an adjusted life expectancy.  To some extent, there is a kind of half-life to our posts according to Google based on the freshness of the information.  But, for now, Likes (FB) and Favorites (TW), are catalogued with a life-time value.   For these Likes, I would like to start a petition asking Facebook to consider reframing the LIKE button.  Not all Likes are the same.  Some of the items/assets we like are possibly timeless (family, music…), but a lot are much more time sensitive (e.g. a Football match).   A lot are ephemeral (e.g. a party).  And others mutate over time, not least of which might be an establishment (e.g. restaurant) you liked that has closed down, had management change or has just become too crowded!
Facebook future revenue stream?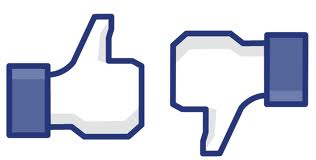 The unfortunate truth of such a petition is that it would undoubtedly enable Facebook to find another revenue stream!  Imagine this: every year, brand marketers would have to get their fans to revalidate/opt in again to see if they still want to be fans?  Facebook could provide a premium version which automatically does so.  Another version would wipe out all Likes that are older than x years and we'd have to dig back in and "buy" more fans?  Imagine the heat put on social media marketing professionals!
With the arrival of services such as SnapChat and the latent desire to sweep away digital traces, the permanence of a LIKE seems like an undesirable parameter that could be modified according to certain types of objects.  Could we see all our social media marketing efforts given a time-released fuse?  What do you think of providing a shelf life for the like button or having a renewable opt-in?  For Facebook: your thoughts?