Minter Dialogue #67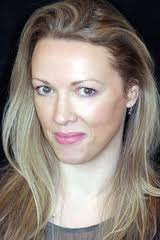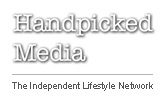 This interview is with Krista Madden, founder of Handpicked Media, an agency that represents bloggers and vloggers from a wide array of areas, including fashion, beauty, parenting, food and travel. Handpicked Media specializes in arranging custom-made relationships between brands and these bloggers which, combined, have over 39 million page views. In this interview, we discuss some cases, as well as what it takes for a brand to make a successful campaign.
For those of you who are regular listeners, you will find a new jingle at the beginning of the show, courtesy of my friend, Pierre Journel, author of the Guitar Channel. I invite you to take a spin!
You can also sign up to the Minter Dialogue podcast here via iTunes.
To connect with Krista Madden:
Site(s) mentioned by Krista:
————–
Further resources for the Minter Dialogue Radio Show:
Meanwhile, you can find my other English-speaking interviews on the Minter Dialogue Radio Show on Megaphone or via iTunes.  Please don't be shy about rating this podcast on iTunes!   And for the francophones reading this, if you want to get more podcasts, you can also find my radio show en français over at : MinterDial.fr, on Megaphone or in iTunes.