Some brands are so imbued with their technicality and scientific know-how that the technical specifications tend to take first fiddle over all notions of branding or emotion.  In this post, I thought I would take a look at the world of cameras, to see how we are doing in an industry that, by any measure, is under attack and at the heart of the social web.  Have camera companies not read the memo about the social web and trust building?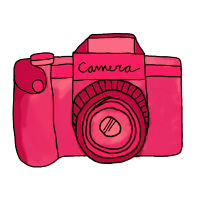 The eWorld of Cameras
I am not an expert in photography, but I took a spin around a few of the big name camera websites.  It's been a while since I bought a camera — especially since 99.5% of all my photographs are now taken from my iphone or ipad.  I focused my energies on 3 of the most notable camera brands (in the UK): Nikon, Canon and Pentax.  As I will describe, overall, my experience surfing the camera websites was not very positive.
Websites for technicians
First comment, the choice is plethoric and horribly confusing.  It takes a truly concerted effort to want to file through the different websites.   Many of the pages are slow to load (many hi resolution photographs, ironically).  The site ergonomy is, on balance, anything but inviting.  And, most depressingly, products come with daunting specification descriptions.  I was particularly under-impressed by this type of product page (below) for a Canon camera, the PowerShot G1.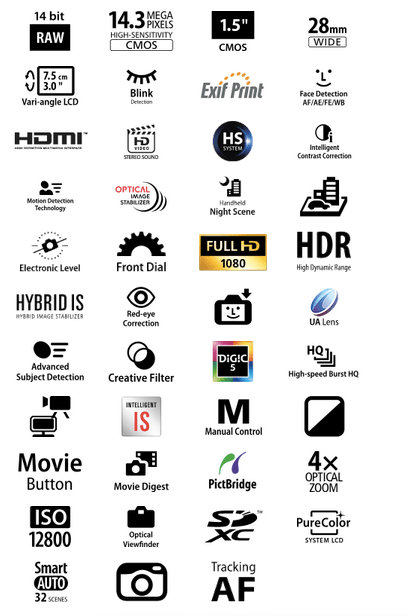 Trust building — out the door
Overall, whichever the site, they look and feel indistinguishable from one another, whether it was Canon, Nikon or Pentax…  The purpose here is not necessarily to slag off on Canon since none of the camera makers seem to do a remarkable job.  The aim is really to highlight the challenge for companies selling technical items to create a branded and meaningful environment.  To their credit, Nikon has a digitutor (online learning) section and Canon provides customer reviews with any number of different ways to sort them (including negative commentary).  However, I found that the sites are all rather bland and/or unfriendly, and the social media presence of these 3 manufacturers (Canon, Nikon and Pentax) is decidedly underwhelming.  For now, it seems the most trustworthy and effective way online to find out which camera to get is to visit some forums and blogs.  Otherwise, for now, we're left with the old fashioned way: find a photographer friend or visit a store and find an informed salesperson.
The future is in images
For an industry that is at the heart of the new web (think: Instagram, Pinterest, Vine…), you would think that the camera manufacturers would be more keen to win us over… and perhaps more socially inclined.  Moreover, as an industry where Kodak already took it on the chin, you would imagine senior management getting rather nervous?  Only problem is that I don't perceive that in the way they are managing their digital marketing strategy.
What do you think?  Who do you believe is doing a better job in the camera manufacturer world?  Samsung, Sony, Olympus, Apple, Nokia…?