Last year, August 2012, I recorded all the birthday greetings I received via the various channels and posted the details in this article on Myndset. This was not an exercise in self-aggrandisement and/or auto-flattery*. It was to see what and how people are communicating on what is, quite appropriately, a personal and nominative affair! So, this year, I was curious to evaluate the changes, thinking that it might be a way to capture how things have evolved online. Between this year and last year, the number of people in my network has grown a bit, but other than on Twitter (+500 or so), the growth is not going to be more than 5% for any one network.
Birthday channels
Below is a table that charts the different birthday greetings year/year on a purely numerical basis. The numbers below include a few of the belated wishes that trickled in the day after (and thanks to everyone for the kind and wonderful wishes!).

Facebook domination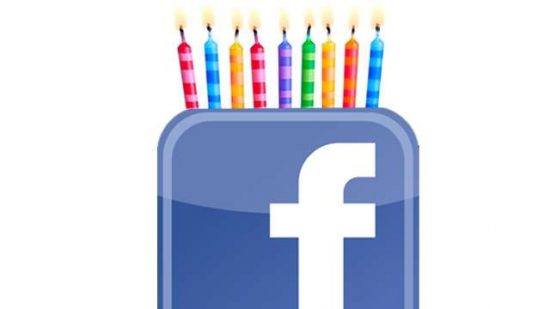 Facebook remains the preferred channel for birthday greetings by a highway mile. What you will observe is that, overall, the major difference year over year is down to Facebook: 183 in 2013 versus 86 last year. And, no, it has nothing to do with having a banner year or being more loved. Moreover, the 49th versus 48th year celebrations are both rather innocuous, so that neutralizes another potential reason for any differences.
2013 versus 2012
So, what happened? Essentially, this year, I changed the settings on Facebook to allow people to write directly on my wall. Last year, all wishes were automatically transformed into personal FB messages. So, this year, the messages were generally dropped onto my wall. As we all know, Facebook vets what appears on your wall. Over the summer, they again made changes, introducing new variables and flexibility in their algorithm, all with an intent to promote engagement. For the birthday wishes that are posted on the wall, Facebook keeps only the posts with attachments (photos) visible. To read the remainder of the individual wall posts you need to find the last of the day's posts and on the drop-down, View Individual Stories specifically linked to Birthday Wishes (courtesy of a parsing by Facebook). The good news is that neither your own timeline nor your close family are besieged by the friendly barrage of messages.
Final considerations
If Facebook is the dominant and easiest way to send birthday wishes across all communication platforms, it is not the only way. The remarkable aspect of the FB network (I have just under 2000 "friends") is the disparate nature of the people that take the time to say hi and send along wishes. The FB birthday "system" is presumably more indicative of those who are regular users rather than necessarily your nearest and dearest friends. All the same, the messages were rather varied and, at times, enjoyably surprising.
As for other nuances on the two year's "campaigns":
Despite a bigger Twitter base, there was no increase in the personal tweets
The SMS continues to be the most personal space, although I received far fewer this year, possibly because I now have two mobile numbers?
Skype again surprised me with the number and content of messages
Snail Mail is

completely

AWOL (I received an email from a friend saying that a card was in fact on its way!)
Business "social CRM" messages remain rather tame and ineffective (and basically unchanged for those that did it both years).
So, in sum, it seems that Facebook is the place to go for birthday greetings. If you want to create a more personal message, try SMS or snail mail! And, otherwise, if you want your message to have a lasting effect on Facebook, add a (preferably funny or meaningful) photo.
* If there were one birthday wish I might ask for, it would simply be for you to go by the Facebook page in honor of my grandfather and other members of the Greatest Generation, after whom I was named, and like it, if you feel it merits your click.