Minter Dialogue Episode #83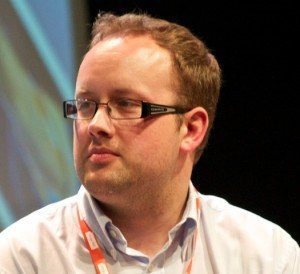 This interview, recorded on December 1, 2013, is with James Moffat, CEO of The Organic Agency, a digital agency based in Exeter, England. In this conversation, we discuss the differences and challenges of B2B versus B2C marketing, social and influence marketing, the death of SEO and an exceptional face recognition campaign that James' team led last year.
By the way, you can also sign up to the Minter Dialogue podcast here via iTunes.
To connect with James Moffat:
Sites mentioned by James Moffat:
————–
Further resources for the Minter Dialogue podcast:
Meanwhile, you can find my other interviews on the Minter Dialogue Show in this podcast tab, on Megaphone or via Apple Podcasts. If you like the show, please go over to rate this podcast via RateThisPodcast!
And for the francophones reading this, if you want to get more podcasts, you can also find my radio show en français over at: MinterDial.fr, on Megaphone or in iTunes.
Music credit: The jingle at the beginning of the show is courtesy of my friend, Pierre Journel, author of the Guitar Channel. I invite you to take a spin!