Minter Dialogue Episode #86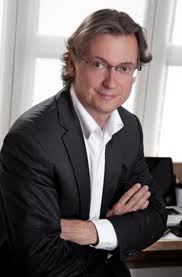 This interview, recorded on January 14, 2014, is with
Nicolas Bordas
, VP of
TBWA
Europe (part of the Omnicom Group) and President of Being Worldwide, an integrated communications agency. Nicolas is very much a man who walks the talk, with a very well read blog and a vibrant
Twitter
following. In this interview, we talk about the agency offer, the issues for agencies in integrating digital, the big challenges for brands, the opportunities for business leaders today in social media, and some guidelines for brands creating international social media strategies. A vivid conversation.
By the way, you can also sign up to the Minter Dialogue podcast here via
iTunes
.
To connect with Nicolas Bordas:
Sites mentioned by Nicolas Bordas:
————–
Further resources for the Minter Dialogue Radio Show:
Meanwhile, you can find my other English-speaking interviews on the Minter Dialogue Radio Show on
Megaphone
or via
iTunes
. Please don't be shy about rating this podcast on iTunes! And for the
francophones
reading this, if you want to get more podcasts, you can also find my radio show
en français
over at :
MinterDial.fr
, on
Megaphone
or in
iTunes
.
Music credit
: The jingle at the beginning of the show is courtesy of my friend, Pierre Journel, author of the
Guitar Channel
. I invite you to take a spin!