Recently, I conducted a series of interviews with 14 professors from prestigious universities (MIT, Stanford, Sydney, HEC, Bangalore…) who are intimately involved with digital technology and innovation. They are also all part of the Netexplo* new tech observatory network. There were some cogent thoughts about digital transformation that kept on coming up, no matter the specialization or culture, which I thought I would share.
Here are the five key points:
1. Digital is human
As much as digital tools and platforms are, at their base, technologies, the involvement of the human component in the design and, more importantly, in the usage is absolutely critical. To make digital work, it is important to understand how and why the technologies will be used.
2. Multiple disciplines
The greatest innovations seem to flourish when multiple disciplines are involved. On the one hand, it is about having the designers working closely with the engineers; but, it is also about marketing working with IT, about salespeople working with marketing, and so on. Technology has the power to connect people (and things) effectively and efficiently, providing it is thought through with the relevant parties.
3. Sense and purpose
To the extent the opportunities that digital provides are disruptive and require significant change management, when that change is linked to a higher purpose, the rallying cry helps to unite and overcome inevitable obstacles.
4. Collaboration & empathy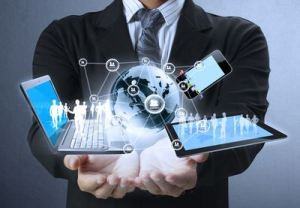 With so many different disciplines, cultures and time zones involved in creating and embedding the new technologies, the notion of collaboration and empathy become sine qua non in the success of a digital project.
5. Experience…failure
In part because the interviewees were all professors, the subject of teaching and learning was central to the conversation. As regards ongoing learning, the notion of creating experiences was repeatedly mentioned. We learn by doing. And, in doing, we must also be to accept failure and mistakes.
Any thoughts or reactions welcome!
*Here are two of the interviews I recorded during this year's Netexplo Forum (Feb 4-5 2015). The first with Michal Eitan, head of Design Management at Bezalel (Israel). The second with Damien Van Achter from IHECS (Belgium), is in French.