Promise Less. Deliver More.
Promise Less & Deliver More. I know that this is a little counter-intuitive, but you do have to wonder how managers in head office continue to "sign off" on promises that are bound to disappoint their customers. Somewhere in the school of bad marketing, they continue to propagate the idea that we should pimp ourselves to the max and hope that enough new business comes of the borderline/overblown claim that it will overshadow the inevitable disappointment. If one were to take the Net Promoter Score (NPS), it more or less encapsulates the spirit of the measurement: a net positive versus the detractors. However, for me, this marketing mindset also shines a light on a number of issues, including:
the inequity between the cost of acquiring a new customer
the relative inexpensiveness of fidelity
the diffident doom of departing disaffected punters.
Why not promise less and plan to surprise?
In terms of customer service, far too often the bar is set to "meet expectations." But, just as arriving on time seems like a standard objective for a train (or plane), the issue is that one is constantly failing to achieve 100%. The result is that customers are being set up for disappointment. The airlines have seemingly gotten around this by distorting the truth (N.B. few people see through it, which makes it a rather good tactic). For example, the airlines will say that, for a 1h20-minute flight airborne, they may indicate an arrival two hours later… giving them plenty of buffer time and to allow them to congratulate themselves on an on-time arrival. Reality is: I care not when the plane touches down, nor even when it pulls up to the gate. Typically, I care when I will be at the baggage carousel or, better yet, when I will get through to my greeters or an appointment on the other side of customs (e.g. Uber or taxi). Wouldn't it be great if airlines provided that target?
Calibrating expectations
In a recent post, I wrote about how Pret a Manger surprised me without having ever promised anything. They offered me, graciously, a cup of coffee of my choice, after the order had been completed. They executed what I would label as "beyond the call" marketing. And, they definitely exceeded expectations. They did this first by delivering against a standard expectation and then by adding an unheralded bonus.
Customer service expectations
In customer service, when you call a hotline, the vast majority has some ludicrous welcome to the tune of:
"All of our agents are busy at this time. Your call is very important to us. Please stay on the line and your call will be answered in the order it was received."
The muzak that accompanies the looped message is designed to lull you into some dreamy state. Instead, it has an inevitable tendency to get on our nerves. It can get worse when the call has an attached toll (beyond just wasting your time). Of course, there's also the huge crowd-pleaser: the automatic hangup with the "please try again later."
Some "braver" systems like to set out the expectations as to how long a person will be with you. For sure, it's good to establish a goal; but that's not the same as meeting an expectation. The challenge is that:
The individual calling has a patience that is ever shrinking and, with it, a corresponding expectation that is being driven by best-in-class organizations — even if they are in different fields.
The time to answer isn't half as important as the need to

resolve

 the problem. Thus, being quick to answer without an ability to get the issue solved is no good.
In terms of time to respond, a caller rarely — if ever — feels like they got to him/her quicker than expectation.
The error in just aiming to meet…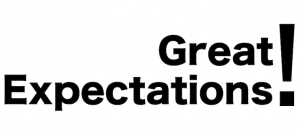 Many systems and companies like to aim to meet expectations. It sounds like a rational objective. The problem is that expectations — in terms of the customer experience — have been on the rise, pushed on by some new players (Amazon, Zappos, Uber …) who have materially raised the bar. What was normal good practice yesterday no longer holds. At the other end of the scale, with ethics that are somehow encouraged by profit-hoarding shareholders, strive to find the most "powerful" claim and then hope that the fallout is overshadowed by the initial rise in sales. But, in both cases, businesses are missing the point. Customer satisfaction and retention are the real underlying drivers of business success. Click To Tweet
Perception is reality
The challenge is that, as Richard Oliver established some 4 decades ago:
'Satisfaction is perceived performance minus expectation.' Click To Tweet
From banks that launch — with great acclaim and fanfare — their new mobile app or a train service (read: Eurostar or Thalys) promotes a new wifi service, the final perception is too often well below expectations. On a recent trip from Paris to Amsterdam, Thalys seemed hellbent on disappointing against expectations. As is often the case for me, I get keyed up about wifi access on public transportation. Thalys proudly promoted its "all new" wifi connectivity. I plunged into my computer, to find the inevitable hourglass. If the experience out of Paris was passable in terms of connection, two things happened that set me off. The service provided a pre-announced 40MB of free wifi. The trauma was that my 40MB was used up in exceedingly fast fashion (and I don't know how it got sucked up). Secondly, when the train crossed into Belgium, even the premium wifi connection dried up. On the way back (from Amsterdam to Paris), there was no way to get onto the network. Instead, the wifi connection just whirred incessantly. So much for the "new and improved" connectivity.
Authentic Marketing
So, it is my belief that marketing teams need to be adjusting their tune (not just the muzak) to help render expectations surmountable. That would mean:
Start by knowing your limits, promising less and then aiming above the target. Click To Tweet
For most companies, this would equal a massive shift in mindset; but it would surely help move us toward a more authentic marketing.
Your thoughts and reactions?