"Why should I bother being on social networks?" asked the CEO of a major organization. "It seems like a major waste of my time when I barely have enough time for strategic thinking."
As the social media landscape continues to evolve, it's only right that top executives question the validity of any of the social media platforms. Yet, I remain adamant that top executives should be digital and on social media, so that they can better answer the above question themselves. I even believe that being digital can facilitate and expedite some of the tasks and decisions that formerly (pre-digital) were much harder and more time-consuming to do.
Digital Presence – Strategy First
At a CEO breakfast I animated recently in Moscow, I presented the top 10 reasons (see below) I believe top executives need to be more digital. Essentially, any argument to use digital at that level ought to be linked to strategy. In fact, CEOs who are using digital to great effect can and should only be properly judged when their activity is tied into their strategic intent. For example, if a company is battling to find the best and most digital talent, then it is most likely a good idea for the CEO (and C-Suite) to have a well-endowed LinkedIn profile. Here are a couple of examples of CEOs/Chairmans who have been using digital with good intent and success:
Ronan Dunne, President Verizon Mobile wants to make sure that he stays in touch with his customer base. As a result, much like when he was head of O2 UK, he has a developed a strong presence on Twitter that enables him, every morning, "to stroll the store floor to listen directly to the customers' comments." He now has 32K followers and is following 802.
Noel Prioux, now Executive Director for Carrefour Latin America (Brazil and Argentina), was CEO of Carrefour France and was faced with a challenge of changing his company culture and, parenthetically, building Carrefour's social media presence. With a passion for photography, he created his own Instagram account and developed a following of over 9K followers, far above what the Carrefour France account managed at that time. It worked. The Carrefour marketing team was mobilized to develop its social media presence.
Bill Marriott, Chairman of Marriott, wanted to communicate about the brand not just to customers, but to the entire Marriott company staff. Despite being well on years, Bill Marriott wanted to show his personality and that he could remain relevant. He created the Marriott on the Move blog in January 2007, on which he continues to publish posts about twice per month. Through the social channels, Marriott now has over 330K fans for the corporate Facebook page, over 436K followers on Twitter and a blog that (recently) ranked #1522 on Alexa worldwide. Moreover, very quickly they were able to attach additional revenue gains thanks to the blog.
In each case above, the individual in question is not afraid to present a more personal side to his professional profile. For Ronan Dunne, he talks rugby. For Noel Prioux, he shows his esthetic taste (in black & white only!). and for Bill Marriott, he gives his personal observations. Underpinning the success and longevity of their initiatives, it's critical to be able to mix the personal with the professional to show a more genuine and authentic self.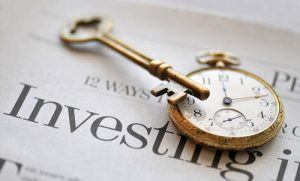 Most CEOs suffer from the eternal problem of not having enough time. They often wish they had more time for strategic planning. So, the idea of spending precious time on building a digital presence (i.e. on social media) is often viewed with great skepticism. Without doubt, every CEO needs to evaluate and master how they wish to spend their time. Yet, I believe that developing and building a digital presence can help with certain strategic needs, not least of which is getting closer to one's employees and customers. Here is a list of the top 10 reasons I believe that CEOs ought to consider in evaluating why and how they can do so themselves.
Even if you're not planning to be active, at the very least you need to establish your intended identity to keep your name clear and hold it (for example, when you are ready to populate it with the content).
It's how you are researched by prospective recruits and clients, so you need to have a solid presence to show who you are.
To listen directly to and interact with your customer. First, it's important to figure out where your customers are hanging out.
To understand better the Customer Experience (CX) for better design decisions. N.B. Your competitors may not be providing the best CX benchmark.
To set the example for the rest of your company. Help show how your employees can help support and amplify your brand.
To communicate more effectively with all your stakeholders on the different channels they prefer to use. After all, communication is the lifeblood of any organization.
To be more efficient with the tools and platforms for internal functioning. When used well, these digital tools can save enormous amounts of time and energy.
To stay up to date with the new technologies best suited to your strategy.
To enjoy learning – have fun (and stay young at heart).
To protect your name when an issue arises. You can't protect against a crisis once it's blown up. You need to create a well-installed presence, replete with social proof on well trafficked sites to make sure that any poor publicity is drowned out by the previously, well-constructed online presence.
If that weren't enough, being digital and active on social media could also help you understand what your competitors are up to! Getting help to get started is crucial. However, I firmly believe that the good effects come from when the CEO manages his/her presence alone!
What do you think? Rebuttals and comments welcome!